maple baked beans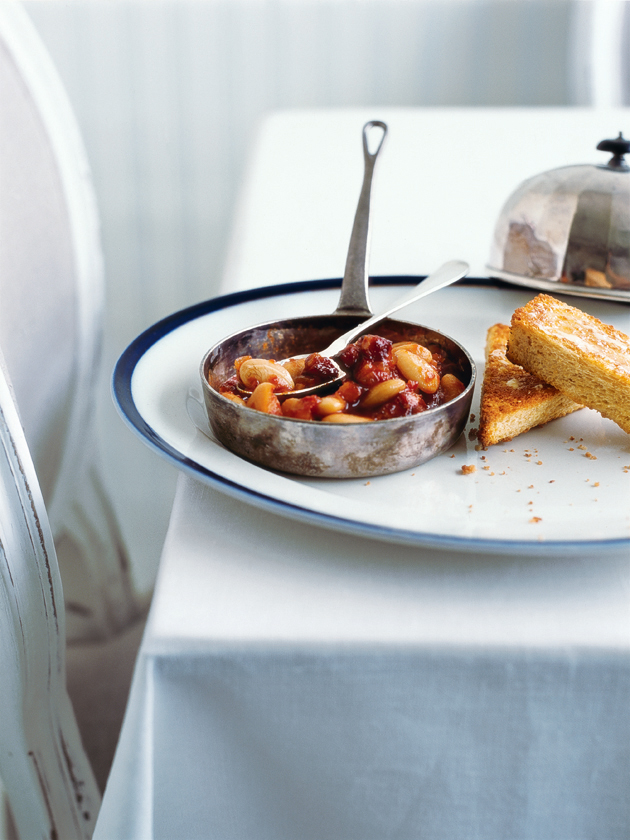 1 tablespoon vegetable oil

200g speck+ or flat pancetta, trimmed and chopped

1 brown onion, chopped

1 teaspoon mustard powder

2 teaspoons tomato paste

1 teaspoon Worcestershire sauce

1 tablespoon brown sugar

2 tablespoons maple syrup

½ cup (125ml) chicken stock

1 cup (250ml) tomato puree (sauce)

sea salt and cracked black pepper

2 x 240g cans butter beans, drained and rinsed

toasted sourdough ore rye bread, to serve

Heat oil in a saucepan over high heat. Add the speck and cook for 5 minutes. Add onion and cook for 2 minutes or until browned. Add the mustard powder, tomato paste and Worcestershire and cook for 2 minutes. Add the sugar, maple syrup, stock, tomato purée, salt and pepper and cook for 5–8 minutes or until slightly thickened. Add the beans and cook for a further 2–3 minutes or until heated through. Serve with the bread. Serves 4.

+ Speck is smoked pork usually sold in a slab from delicatessens.
There are no comments for this entry yet.