crispy pork belly with fennel black salt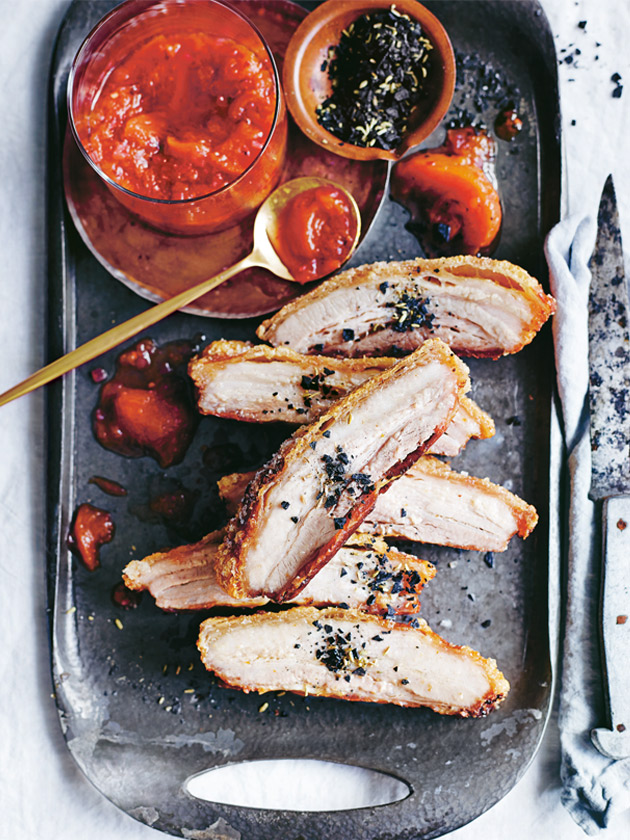 2 tablespoons sea salt flakes

1 x 2kg piece boneless pork belly,
skin scored at 1cm intervals

1 tablespoon vegetable oil

2 teaspoons toasted fennel seeds, crushed

2 tablespoons black salt flakes+

store-bought fruit chutney, to serve

Preheat oven to 180°C (350°F). Rub half the sea salt into the pork skin, drizzle with the oil and rub into the skin.

Place the pork, skin-side down, on a large oven tray and cook for 1 hour. Increase the temperature to 200°C (400°F), turn the pork, sprinkle the skin with the remaining sea salt and cook for a further 1 hour or until the skin is golden and crunchy.

Place the fennel and black salt in a small bowl and mix to combine. To serve, sprinkle the pork with the fennel black salt and top with the chutney. Serves 8–10.

+ Black salt flakes are naturally coloured salt flakes. They are available from delicatessens and specialty food stores.
There are no comments for this entry yet.