giant cupcake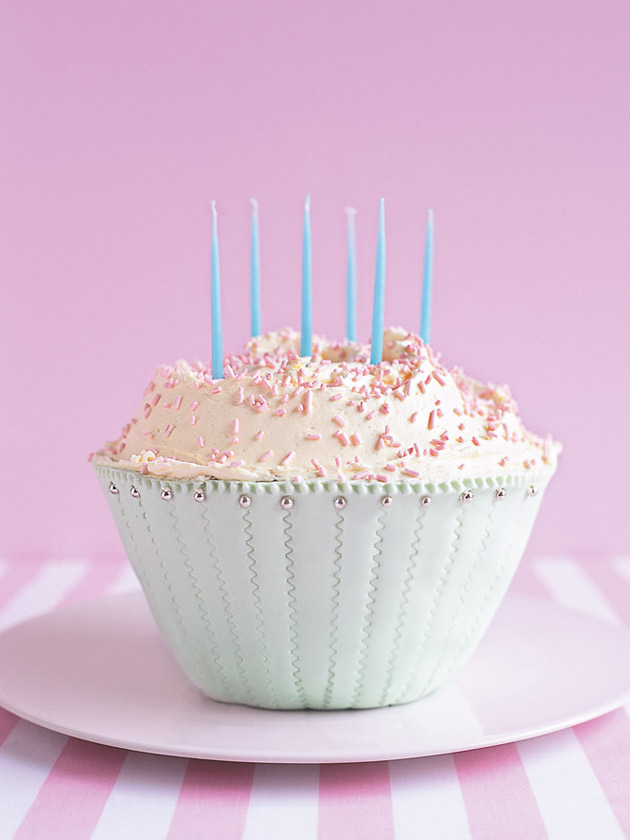 1 quantity vanilla or chocolate pudding basin cake
(see link to recipe in step 1)
2 quantities butter icing
(see link to recipe in step 1)

2 quantities ready-to-roll icing
(see link to recipe in step 1)

green food colouring

ravioli cutter

12 silver decorating balls

pink sprinkles for decorating
candles
Spread the outside of the vanilla or chocolate cake with 1 quantity butter icing. Colour the ready-to-roll icing with green food colouring and roll out to 4mm (¼ in) thick. Carefully place over the cake and use a ravioli cutter to trim the edges.
Run the ravioli cutter over the cake to make pleats, being careful not to cut the whole way through.
To decorate the cake, carefully invert it onto a board and use butter icing to secure silver decorating balls around the rim. Ice the top of the cake with remaining butter icing and decorate with sprinkles and candles.
There are no comments for this entry yet.