classic vanilla caramels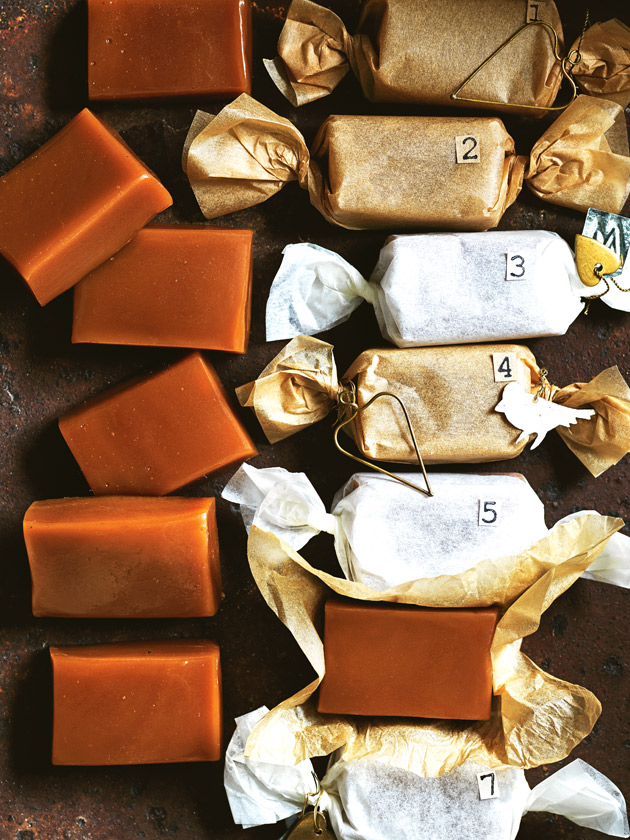 1¼ cups (310ml) double thick cream

2½ cups (550g) white (granulated) sugar

100g unsalted butter, chopped

2 teaspoons vanilla extract

1 cup (350g) golden syrup

Line a lightly greased 20cm square tin with non-stick baking paper. Place the cream, sugar, butter, vanilla and golden syrup in a large saucepan over high heat and cook, stirring occasionally, until the sugar is dissolved and the mixture comes to the boil. Reduce heat to medium, insert a sugar (candy) thermometer, and cook, without stirring, for about 9–15 minutes or until the temperature reaches 124°C (255°F) (see note, page 140). Set aside to cool for 
5 minutes, before carefully pouring the hot caramel into the prepared tin.

Set aside to cool, at room temperature, for 8 hours or overnight, or until firm. Slice to serve. Makes 20.

donna hay team
Hi Anna, in that case, it is best to try and look for a cream that has a 48% fat content. Happy cooking! The DH team x
Anna-Maija Andersson
Hi! We do not have double cream here in the Netherlands, what could I use instead?greetings Anna