lamingtons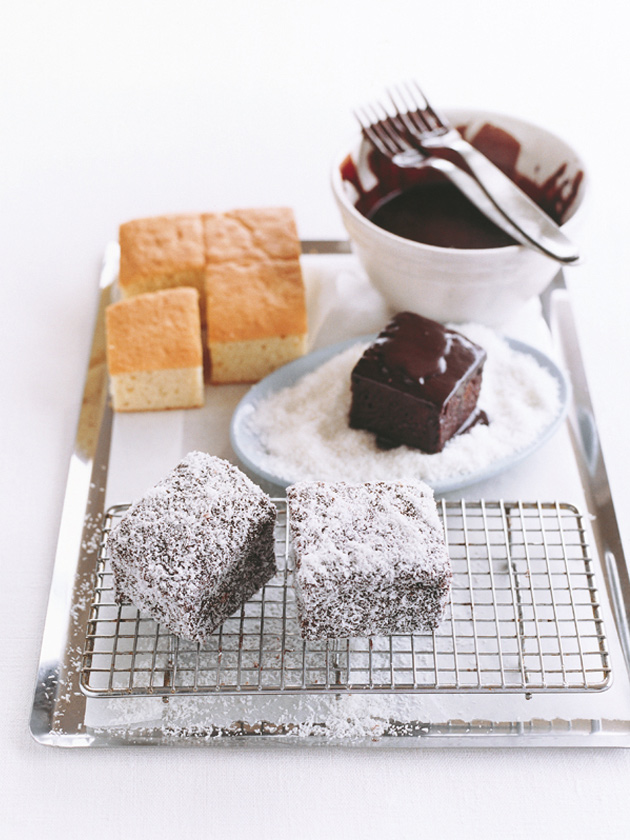 1 store-bought sponge cake or 1 quantity basic sponge cake (see recipe link in method)

3 cups (480g) icing (confectioner's) sugar

¾ cup (75g) cocoa powder

⅓ cup (80ml) boiling water

75g butter, melted

desiccated coconut, to coat

Make 1 quantity basic sponge cake in an 18cm-square cake tin and cool on a wire rack. Cut into 6cm squares.
Sift together the icing sugar and cocoa. Mix with the boiling water and melted butter. Using 2 forks to hold the sponge squares, dip in the chocolate icing and roll in desiccated coconut. Allow to set on a wire rack. Makes 9.
Claire Rains
This is my go to "recipe" for lamingtons. I love a good chocolate crust and these taste almost like dark choc lamingtons!