potato and caramelised onion tortilla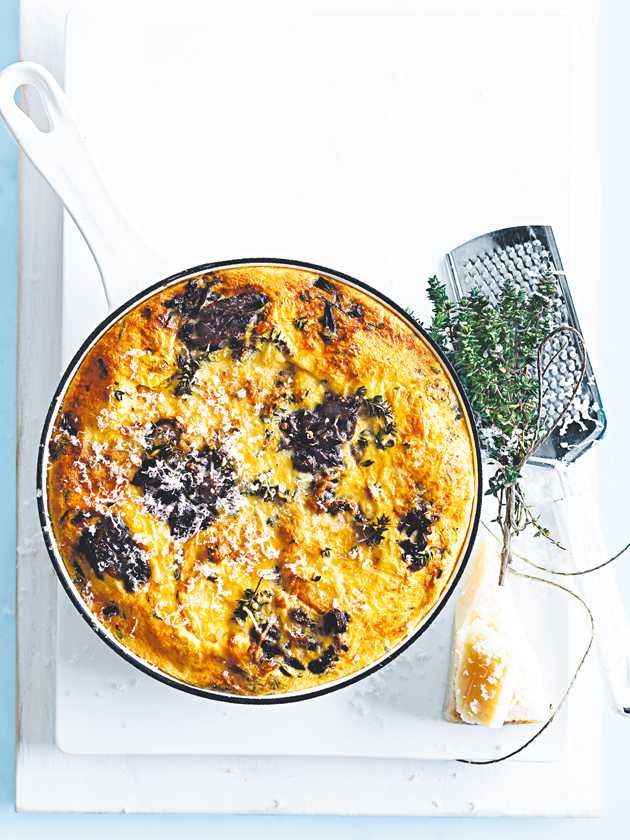 2 medium (500g) sebago (starchy) potatoes, peeled and sliced into 1cm rounds

6 eggs

2 tablespoons single (pouring) cream

2 teaspoons smoked paprika

1 teaspoon thyme leaves, finely chopped

¾ cup (60g) finely grated parmesan, plus extra to serve

sea salt and cracked black pepper

1 tablespoon extra virgin olive oil

¼ cup (75g) store-bought caramelised onion relish

Preheat oven to 200°C. Place the potato in a saucepan of cold salted water over high heat and cook for 6–8 minutes or until just tender. Drain and set aside to cool.

Place the eggs, cream, paprika, thyme, parmesan, salt and pepper in a large bowl and whisk to combine. Heat the oil in a small ovenproof frying pan over high heat. Add the potato and cook, turning, for 3–4 minutes or until golden.

Pour in the egg mixture and spoon over the onion relish. Place in the oven and cook for 15–18 minutes or until cooked through. Sprinkle with extra parmesan, to serve. Serves 4.

There are no comments for this entry yet.