smoked salmon on herb frittatas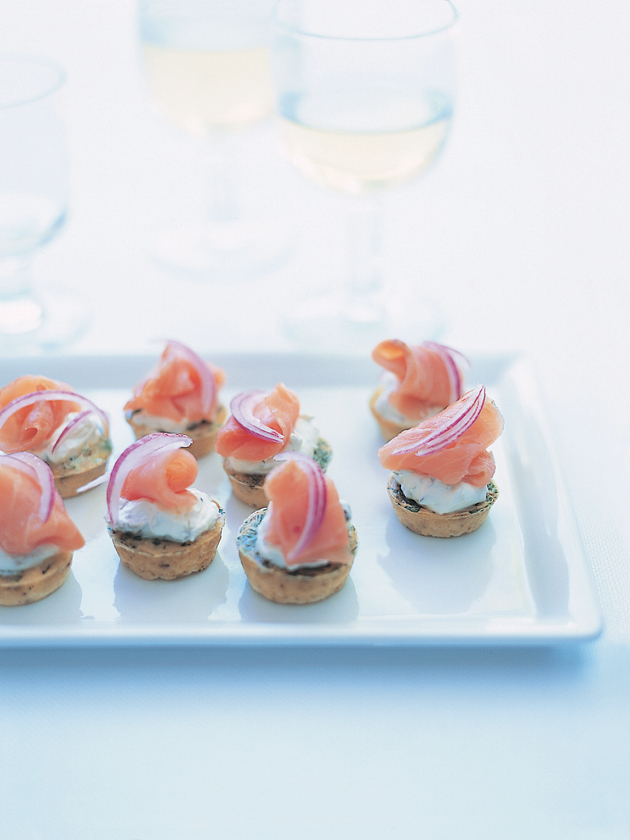 2 eggs, lightly beaten

2 tablespoons pouring (single) cream

1 tablespoon finely chopped dill leaves

1 teaspoon finely grated lemon rind

sea salt and cracked black pepper

60g cream cheese, softened

1 tablespoon lemon juice

2 teaspoons salted capers, rinsed, dried and chopped

4 slices smoked salmon, cut into thirds

¼ red onion, finely sliced

Preheat oven to 150°C (300°F). Place the eggs, cream, dill, lemon rind, salt and pepper in a bowl and whisk to combine. Pour the egg mixture into 12 x 2-tablespoon-capacity greased non-stick mini-muffin tins. Cook for 6–8 minutes or until just set. Cool in the tins for 3 minutes before removing.
Combine the cream cheese, lemon juice and capers. Top the frittatas with the cream cheese mixture, a piece of smoked salmon and the onion and serve. Makes 12.

There are no comments for this entry yet.