broccoli with lemon butter and thyme breadcrumbs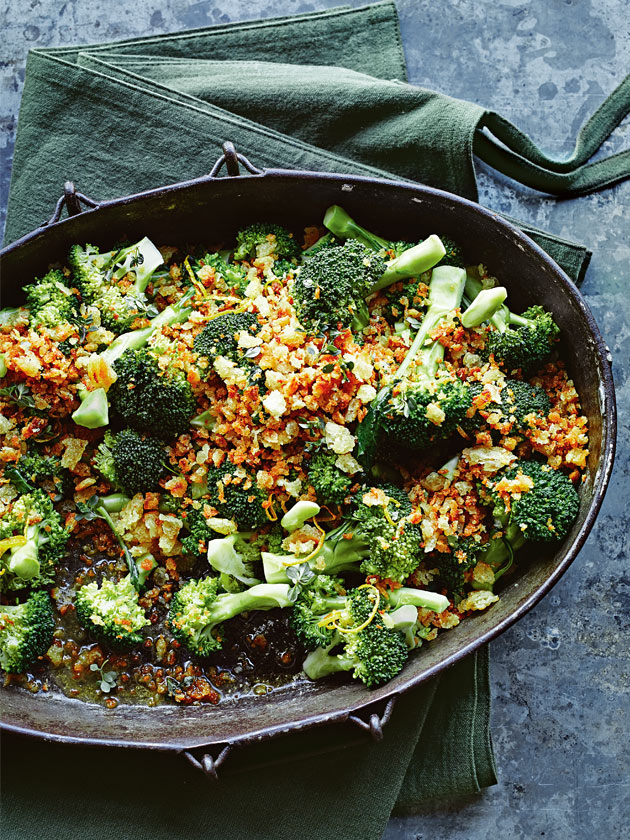 1.5kg broccoli, cut into florets

100g unsalted butter, chopped

1 tablespoon lemon rind

1 tablespoon lemon juice

¼ cup (60ml) white wine

sea salt and cracked black pepper

½ cup (35g) sourdough breadcrumbs

¼ cup lemon thyme leaves

1 tablespoon extra virgin olive oil

Preheat oven to 200°C (400°F). Place the broccoli in a large heatproof bowl and cover with boiling water. Stand for 2 minutes, drain well and place in a large roasting dish.

Place the butter, lemon rind, lemon juice and wine in a small saucepan over medium heat and stir until melted. Pour over the broccoli and sprinkle with salt and pepper. Place the breadcrumbs, thyme and oil in a medium bowl and mix to combine. Sprinkle over the broccoli and cook for 20 minutes or until golden. Serve. Serves 6.

There are no comments for this entry yet.