watermelon and grapefruit float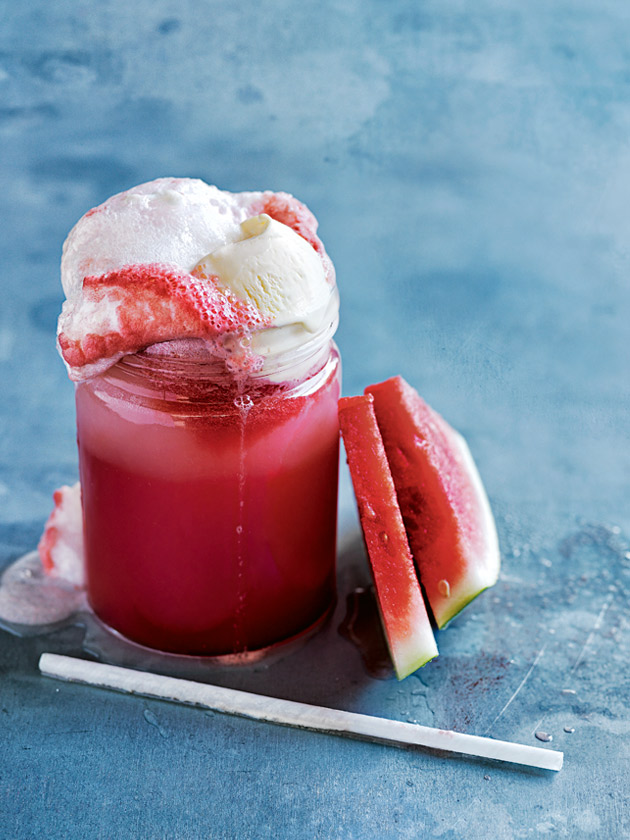 1.2kg watermelon, skin removed and chopped

4 scoops store-bought vanilla ice-cream

2 cups (500ml) chilled sparkling apple and grapefruit juice

Place the watermelon in a blender and blend until smooth. Strain.

Divide between 4 x 2-cup-capacity (500ml) glasses.

Place a scoop of the ice-cream in each glass and pour over the sparkling juice to serve. Serves 4.

donna hay team
Hi Ronda, yes you can prepare the watermelon earlier in the day of making the floats. If preparing a few days in advance, you can freeze the watermelon juice and defrost when needed. The DH team x
Ronda Amende
Can you prep the watermelon all blended and strained ahead of time and just store jug till serving time?