thai-style pumpkin, chicken and coconut soup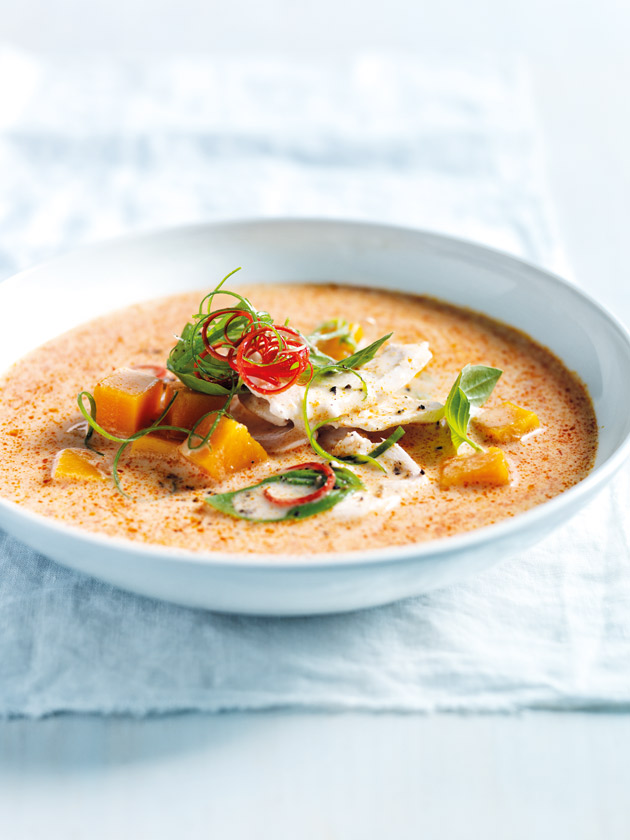 ⅓ cup (85g) Thai red curry paste
1 x 400ml can coconut milk
2 tablespoons brown sugar
3 cups (750ml) chicken stock
800g butternut pumpkin, peeled and chopped
1 tablespoon lime juice
200g chicken breast fillet, thinly sliced
1 thinly sliced long red chilli, green onion and basil leaves, to serve

Heat a large saucepan over medium heat. Add the curry paste and cook, stirring, for 1 minute or until fragrant. Add the coconut milk, sugar and stock and bring to the boil. Add the pumpkin, lime juice and chicken and cook for 8–10 minutes or until the chicken is cooked through and the pumpkin is tender.
Top the soup with the chilli, green onion and basil leaves to serve. Serves 4–6.

There are no comments for this entry yet.