prawn, pink peppercorn
and avocado salad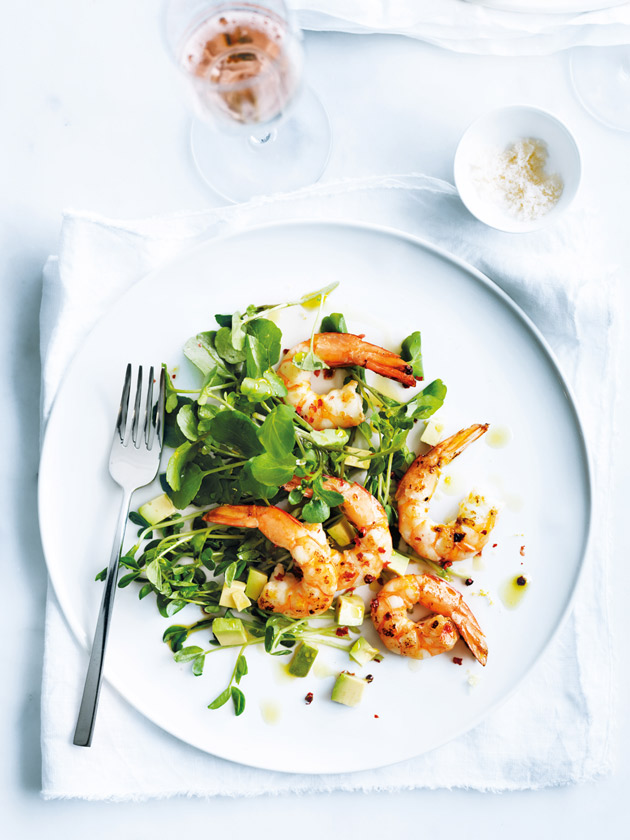 12 large green king prawns, heads removed, peeled, tails intact

1 clove garlic, crushed

2 tablespoons lemon juice

1 tablespoon extra virgin olive oil, plus extra to drizzle

sea salt flakes

1 cup watercress sprigs

1 cup snow pea shoots

1 avocado, chopped

1 teaspoon pink peppercorns, crushed

1 tablespoon finely grated lemon rind

Place the prawns, garlic, 1 tablespoon of the lemon juice, the olive oil and salt in a large bowl and mix to combine. Heat a large non-stick frying pan over high heat. Add the prawns and cook for 1–2 minutes each side, or until golden and cooked through.

Divide the watercress, pea shoots, avocado and prawns between serving plates. Sprinkle with the peppercorns and lemon rind, and drizzle with the remaining lemon juice and extra oil to serve. Serves 2.

There are no comments for this entry yet.