chicken caesar toasts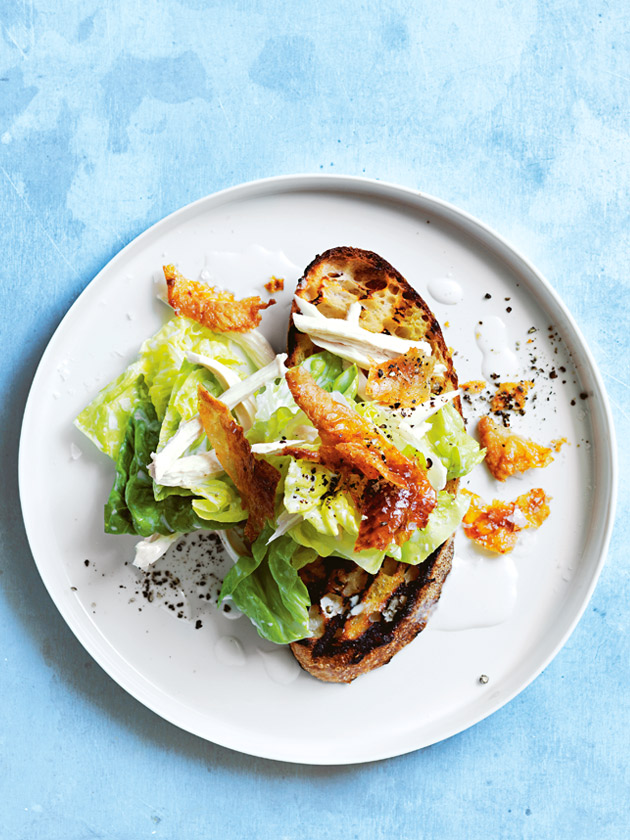 3 cups (900g) shredded store-bought barbecued chicken (skin reserved)
½ cup (125ml) buttermilk

1 tablespoon extra virgin olive oil

1 tablespoon white wine vinegar

2 tablespoons finely grated parmesan

cracked black pepper

4 slices sourdough bread, chargrilled

2 baby cos lettuce, torn

Preheat oven to 220°C (425°F). Place the chicken skin on a large oven tray lined with non-stick baking paper. Cook for 5–8 minutes or until crisp. Place the buttermilk, oil, vinegar, parmesan and pepper in a small bowl and whisk to combine. Set aside.
Top the bread with the lettuce, chicken and crispy chicken skin. Drizzle with the buttermilk dressing and sprinkle with pepper to serve. Serves 4.

There are no comments for this entry yet.