caramelised onion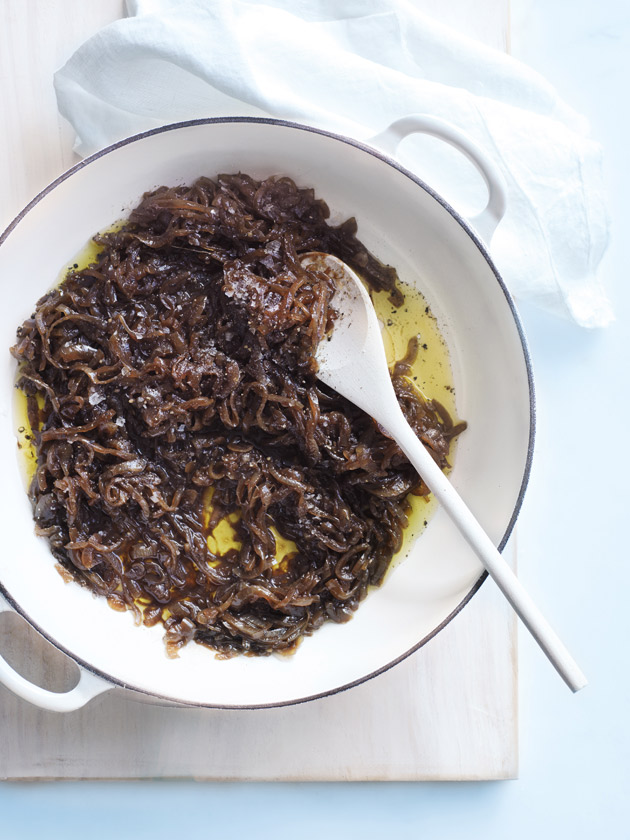 2 tablespoons extra virgin olive oil

1kg brown onions, sliced

⅓ cup (80ml) balsamic vinegar

⅓ cup (60g) brown sugar

1 teaspoon sea salt flakes

cracked black pepper

Heat the oil in a large saucepan over medium heat. Add the onion and cook, stirring frequently, for 12–15 minutes or until the onion is soft.
Reduce the heat to low and add the vinegar, sugar, salt and pepper and cook for a further 15 minutes or until dark and caramelised. Makes 2 cups.

Marianne Caddy
Best caramelised onions I have made to date. A little sweet for us so added juice of 1 lemon…yum.