mustard onions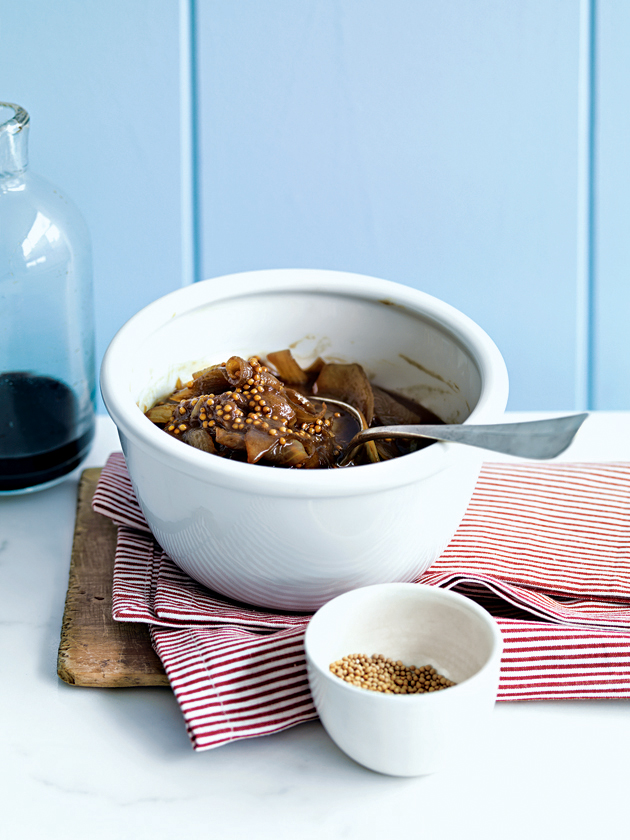 4 brown onions, cut into wedges

100g butter, chopped

2 tablespoons mustard seeds

½ cup (90g) brown sugar

¼ cup (60ml) balsamic vinegar

Place the onion and butter in a large frying pan over medium heat and cook for 8 minutes or until softened. Add the mustard seeds, sugar and vinegar and cook for 20 minutes or until the onion is caramelised.
Spoon into sterilised jars or clean containers and store in the refrigerator. Serve with pork, ham or turkey. Makes 3 cups.

There are no comments for this entry yet.