jam drop cookies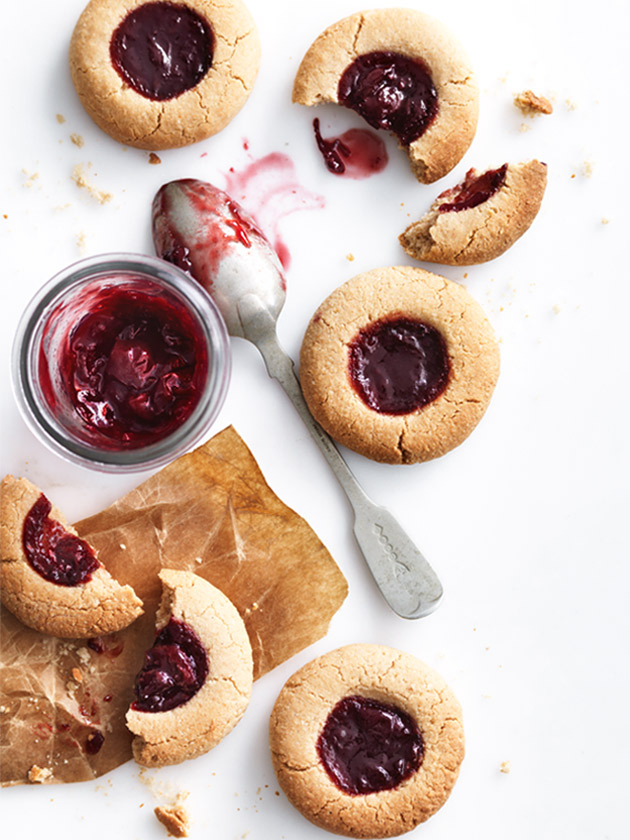 2 cups (300g) buckwheat flour+

1½ cups (180g) almond meal (ground almonds)

1 teaspoon ground cinnamon

½ teaspoon sea salt flakes

¾ cup (180ml) maple syrup

½ cup (125ml) vegetable oil

⅓ cup (110g) cherry jam

Preheat oven to 180°C (350°F). Place the flour, almond meal, cinnamon, salt, maple syrup and oil in a bowl and mix to combine. Roll heaped tablespoonfuls of the mixture into balls and place on baking trays lined with non-stick baking paper, allowing a little room to spread. Press your thumb gently into the middle of each cookie and fill with ½ teaspoon of the jam. Bake for 14–16 minutes or until golden and crisp. Makes 24.

+ Buckwheat flour is a gluten-free flour available from health food stores and online.
Kristy Zournazidis
Amazing! These are so simple and have the most wonderful texture. The jam adds a fabulous chewiness. Not supper sweet even with the jam so I added a dust of icing sugar. A real hit. I will add these to my 'go to' recipes for sure.