vanilla pound cake
with chocolate icing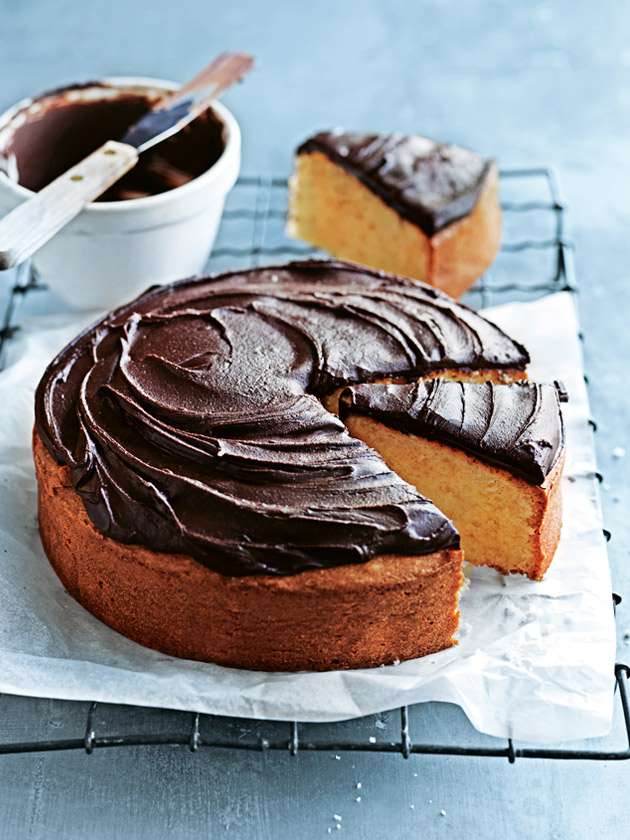 250g butter, softened

250g caster sugar

1 teaspoon vanilla extract

4 eggs

1⅔ cups (250g) plain flour, sifted

¼ cup (60ml) milk

chocolate icing
2 cups (320g) icing sugar, sifted

⅓ cup (35g) cocoa, sifted

3½ tablespoons boiling water

Preheat oven to 160°C. Place the butter,

sugar and vanilla in an electric mixer and beat for 8–10 minutes or until pale and fluffy.
Add the eggs, one at a time, beating well after each addition. Add the flour and beat well to combine.
Fold through the milk and spoon into a lightly greased 20cm round cake tin lined with non-stick baking paper.
Cook for 55–60 minutes or until cooked when tested with a skewer. Allow to cool in the tin.
To make the chocolate icing, place the

icing sugar, cocoa and water in a bowl and stir until smooth. Spread the cooled cakewith the icing to serve. Serves 8.
donna hay team
Hi Onalie, you can bake this cake without baking powder if you dont have any in your pantry. Happy cooking!
ONALIE EKANAYAKE
cake without baking powder??