zucchini, cheese and pasta slice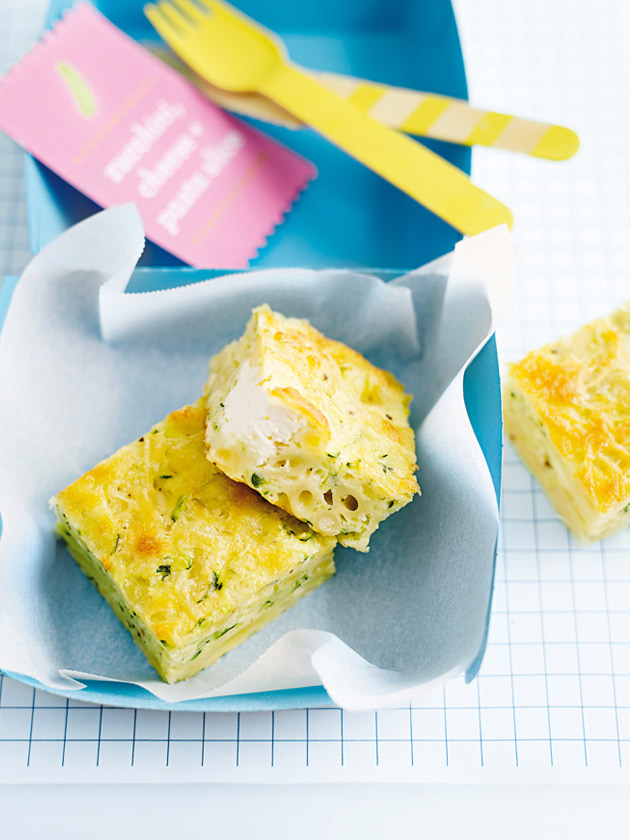 1½ cups (135g) small pasta
3 medium zucchini, grated
1 cup (200g) ricotta
1 cup (120g) grated cheddar
¼ cup (60ml) vegetable oil
4 eggs
1 cup (150g) self-raising flour
sea salt and cracked black pepper
¼ cup (30g) grated cheddar, extra, for sprinkling

Preheat oven to 180°C (350°F). Cook the pasta in salted boiling water for 8 minutes or until al dente. Drain and set aside.
Place the pasta, zucchini, ricotta, cheddar, oil, eggs, flour, salt and pepper in a bowl and mix well to combine. Spoon into a lightly greased 20cm x 30cm tin lined with non-stick baking paper. Sprinkle with the extra cheddar and bake for 35–40 minutes 
or until golden and cooked through.
Cool and cut into squares to serve. Serves 8–10.

There are no comments for this entry yet.