flourless salted caramel slice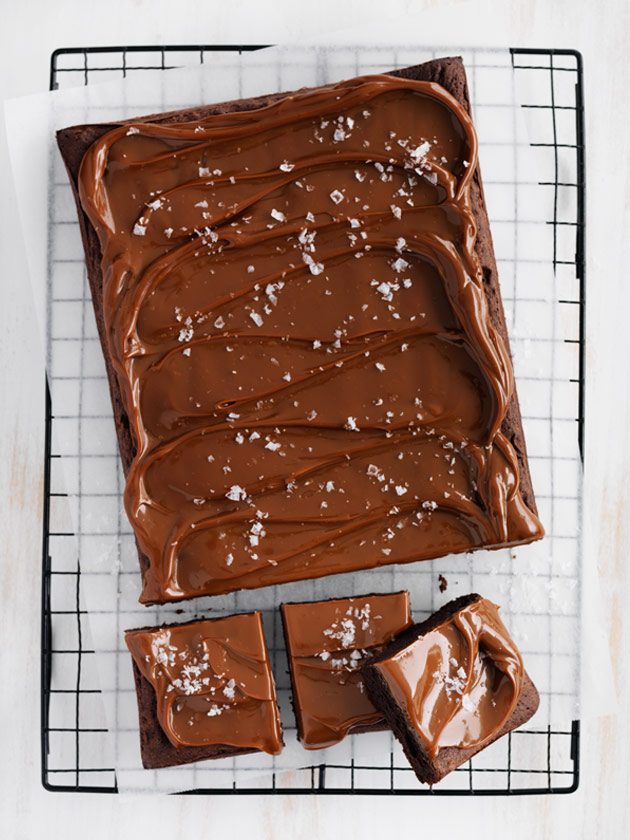 1 carton Flourless Chocolate Fudge Cake

185g unsalted butter

4 eggs

240g jar dulce de leche caramel (or thick caramel)

1 teaspoon sea salt flakes

Preheat oven to 160C (325F). Lightly grease a 20cm x 30cm slice tin, line with non-stick baking paper and set aside. Following the packet instructions, place the chocolate chunks and butter in a small saucepan over low heat and stir until smooth.
Place the chocolate mixture in a large bowl and set aside to cool slightly. Add the eggs to the chocolate mixture and, using an electric mixer, whisk on medium speed for 5 minutes or until light and fluffy.
Pour over the cake mix and beat on medium speed for 3 minutes. Spoon into the tin, smoothing the top with a palette knife. Bake for 25–30 minutes or until just set and dry to the touch. Set aside to cool completely in the tin.

Once cool, remove the cake from the tin, spread with dulce de leche and sprinkle over the salt. Serve. Serves 16.

There are no comments for this entry yet.