raspberry banana upside-down cake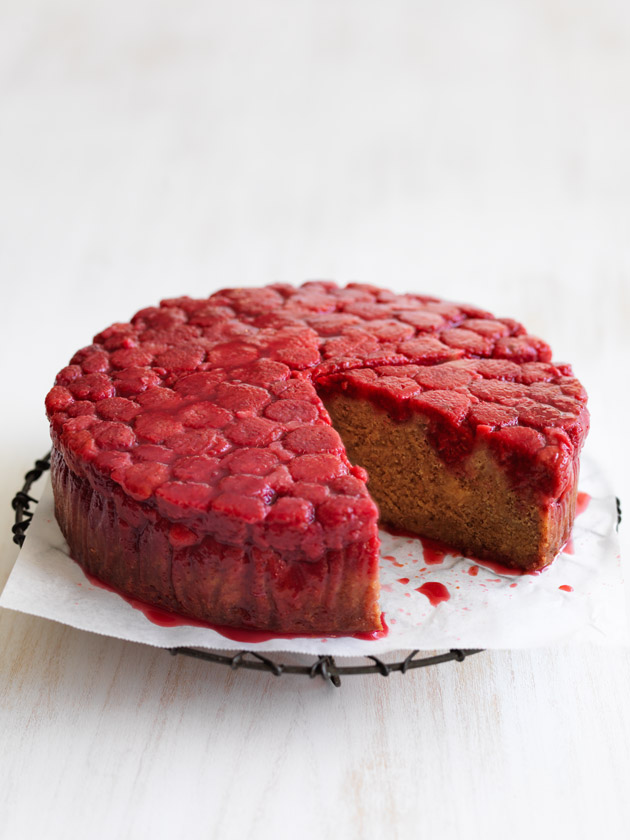 1 packet Donna Hay Wholesome Banana Bread cake mix

750g frozen raspberries, thawed on paper towel

⅓ cup (75g) caster sugar
1½ cups mashed ripe bananas (about 4 bananas)
⅔ cup (160ml) light-flavoured extra virgin olive oil
2 eggs

each packet contains:
Preheat oven to 160°C (325°F). Line a lightly greased 22cm round cake tin with non-stick baking paper. Layer the raspberries over the base of the tin to form 2 layers. Sprinkle with the sugar and set aside.
Following the packet mix instructions, mix the baking mix with the banana, oil and eggs to make the wholesome banana bread batter. Pour the mixture over the raspberries. Bake for 1 hour 10 minutes or until cooked when tested with a skewer.

Set aside to cool in the refrigerator for 2 hours or until cool. Carefully turn out onto a rimmed plate to serve (juice will run from the cake). Serves 10–12

Photography: William Meppem
There are no comments for this entry yet.