coconut and rice puff muesli squares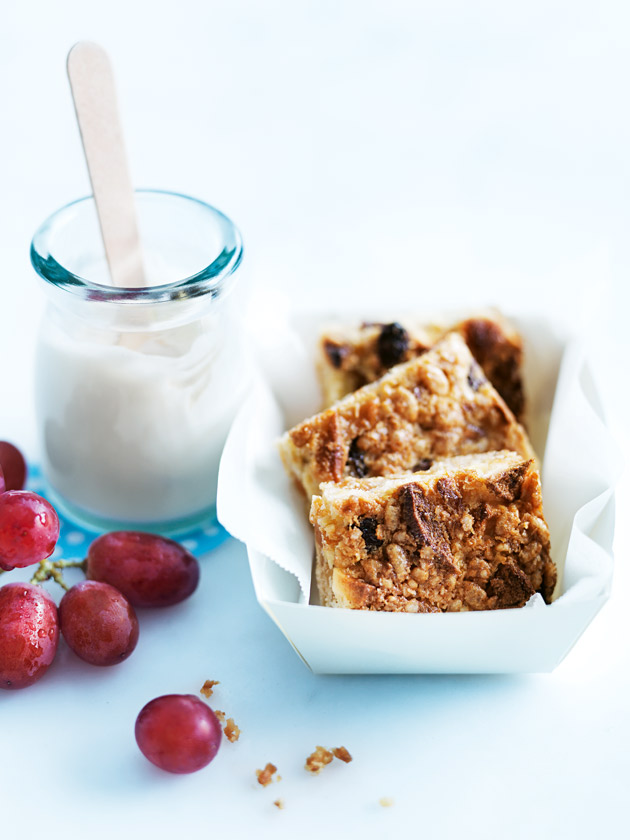 ½ cup (50g) quinoa flakes
2 cups (60g) puffed rice cereal
⅓ cup (50g) rice flour
½ cup (40g) desiccated coconut
½ cup (90g) sultanas
½ cup (80g) dried pear, chopped
1 cup (75g) dried apple, chopped
½ cup (125ml) coconut oil, melted
2 eggs
¾ cup (180ml) maple syrup

Preheat oven to 160ºC (325ºF). Line a 20cm x 30cm slice tin with non-stick baking paper. Place the quinoa flakes, puffed rice, rice flour, coconut, sultanas, pear and apple in a large bowl and mix to combine.

Whisk together the coconut oil, eggs and maple syrup, add to the puffed rice mixture and stir until well combined.
Spoon the mixture into the prepared tin and, using a large metal spoon, press to even the surface. Bake for 40 minutes or until golden and set. Cool in the tin for 15 minutes, transfer to the fridge and chill until firm. Slice into 5cm squares to serve. Makes 24.
There are no comments for this entry yet.