mint and matcha hot chocolate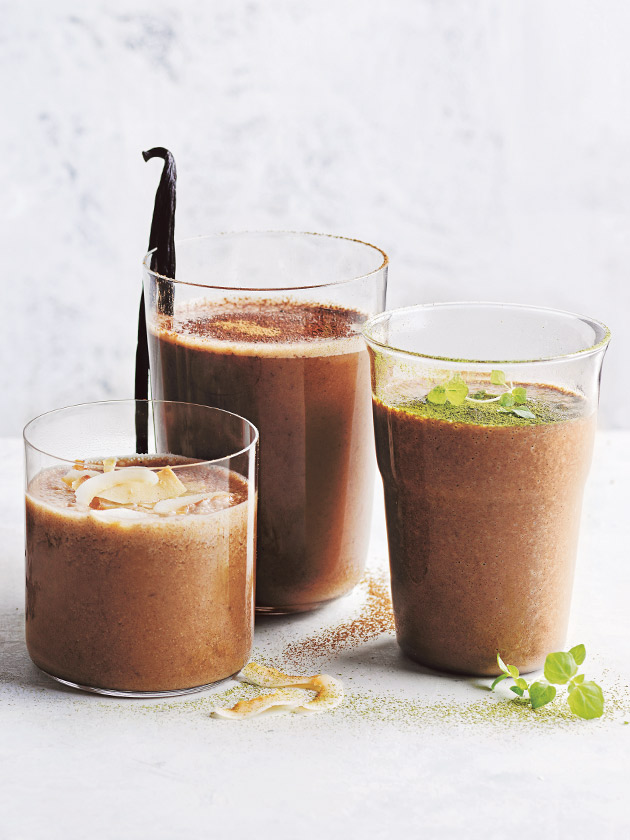 1 litre milk+

¼ cup (25g) cacao powder

2 teaspoons matcha powder++, plus extra to serve

2 sprigs mint leaves

8 fresh dates (160g), pitted

micro (baby) mint leaves, to serve

Place the milk, cacao, matcha, mint and dates in a medium saucepan over medium heat. Bring to just below the boil and cook for 3 minutes, or until the dates are softened. Remove the mint and discard. Using a hand held blender, blend until smooth. Divide between 4 x 250ml glasses, dust with extra matcha and top with micro mint leaves to serve. Serves 4.

+ We used regular milk, but you can use any milk you prefer.
++ Find matcha powder in tea shops and Asian supermarkets.
There are no comments for this entry yet.