potato and cherry tomato frittata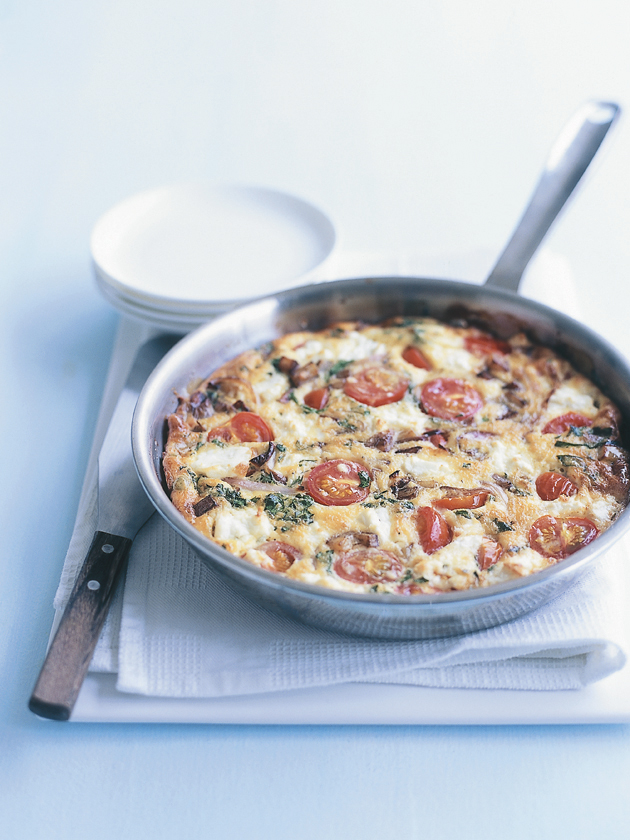 6 eggs
½ cup (125ml) pouring (single) cream
2 tablespoons chopped flat-leaf parsley leaves
sea salt and cracked black pepper
2 tablespoons olive oil
1 sebago (starchy) potato, peeled and chopped
1 red onion, chopped
1 x 250g punnet cherry tomatoes
100g feta, crumbled

Preheat oven to 180ºC (355ºF). Place the eggs, cream, parsley, salt and pepper in a bowl and whisk to combine. Set aside.

Heat a non-stick frying pan* over medium heat. Add the oil and potato and cook for 7–8 minutes or until tender and golden. Add the onion and cook for a further 2–3 minutes.

Add the egg mixture, top with the tomatoes and cheese, reduce the heat to low and cook for 5 minutes. Place in the oven and cook for a further 10 minutes or until set. Serves 4.

* Make sure your pan has an ovenproof handle so it doesn't melt in the oven.
There are no comments for this entry yet.