magic magnetic cookies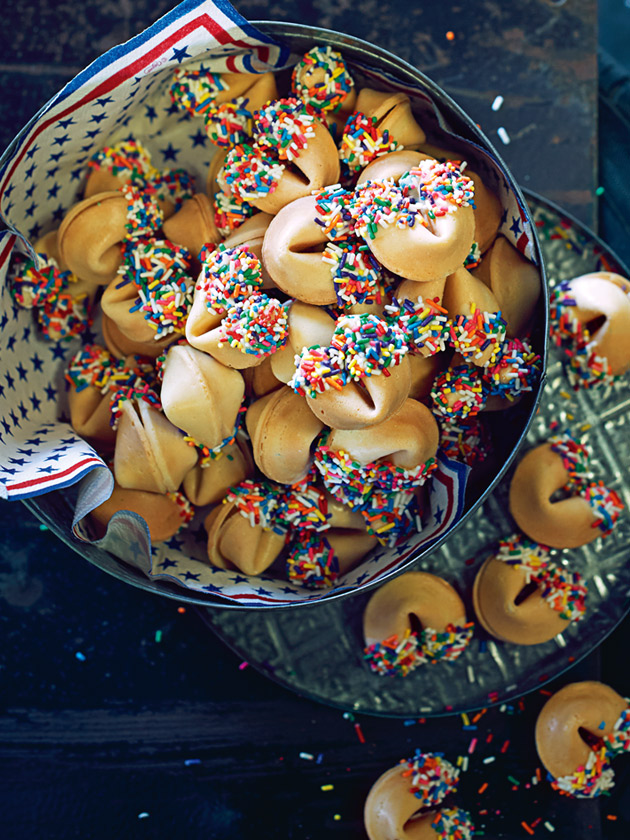 28 store-bought fortune cookies+

150g white chocolate melts, melted

¼ cup (45g) rainbow sprinkles

Line a large baking tray with non-stick baking paper. Dip each of the cookies halfway into the chocolate, then dip into the sprinkles.

Place on the tray for 10–15 minutes or until set. Makes 28.

+ We removed the fortune from each cookie before dipping it into the chocolate. Fortune cookies are available from the Asian aisle of supermarkets.
There are no comments for this entry yet.