raspberry semifreddo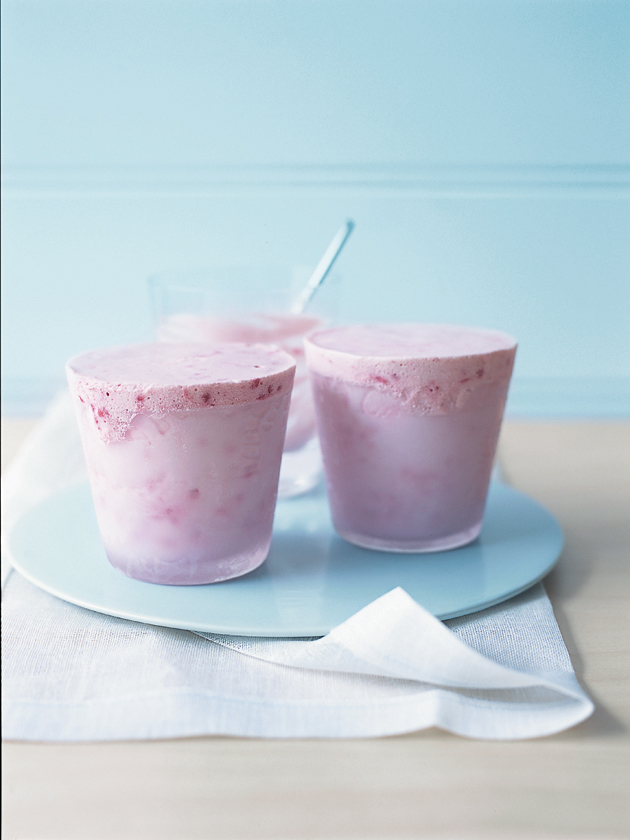 3 eggs

2 egg yolks, extra

½ teaspoon vanilla extract

1 cup (220g) caster (superfine) sugar

500g frozen raspberries

1¾ cups (435ml) pouring (single) cream

Place the eggs, egg yolks, vanilla and sugar in a heatproof bowl. Place over a saucepan of simmering water and whisk the mixture with a hand-held beater for 4−5 minutes or until heated, thick and pale. Remove from the heat and whisk until cool.
Lightly crush or break up the raspberries and gently fold through the egg mixture. Set aside.

Whisk the cream until soft peaks form. Gently fold the egg mixture into the cream until just combined.
Wrap a piece of baking paper around 6 x 1 cup-capacity (250ml) serving glasses, making sure it stands at least 1cm above the rim. Secure with sticky tape.
Spoon the mixture into glasses and freeze for 4−6 hours or until firm. Remove the paper to serve. Serves 6.

There are no comments for this entry yet.