bacon and cheese bread quiches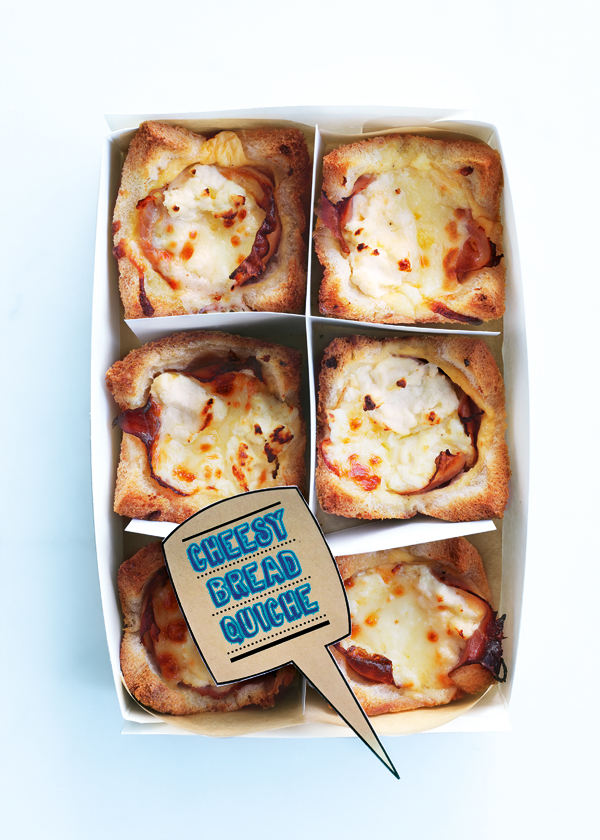 12 thin slices bread, crusts removed
butter, for spreading
12 slices ham
4 eggs, lightly whisked
½ cup (125ml) milk
1 cup (200g) ricotta
¾ cup (90g) cheddar
Preheat oven to 200°C (400°F). Spread one side of the bread slices with butter and press into 12 x ½ cup-capacity (125ml) lightly greased muffin tins. Bake for 5–6 minutes or until just golden. Line each bread case with a slice of ham.
Place the egg, milk, ricotta and cheddar in a bowl and mix well to combine. Pour the mixture into the bread cases and bake for 10–15 minutes or until cooked through and golden. Makes 12.

Tip: You can freeze these quiches for up to 2 months. Place in the fridge to defrost and warm in a low oven.
There are no comments for this entry yet.