brown-buttered beans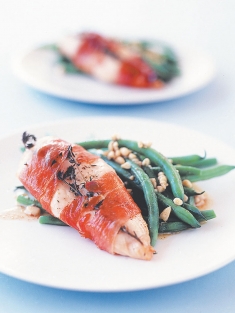 500g green beans, trimmed

60g butter

⅓ cup (50g) chopped pine nuts

2 tablespoons lemon juice

cracked black pepper

Place beans into a steamer and steam over boiling water until just tender.
While the beans are steaming, place butter into a small saucepan over medium to low heat. Allow butter to simmer until light golden brown. Remove from heat and add pine nuts.
Place beans in a serving bowl and pour over the brown butter. Sprinkle with lemon juice and pepper and serve. Serves 6 as a side.

There are no comments for this entry yet.