onion, anchovy and olive tart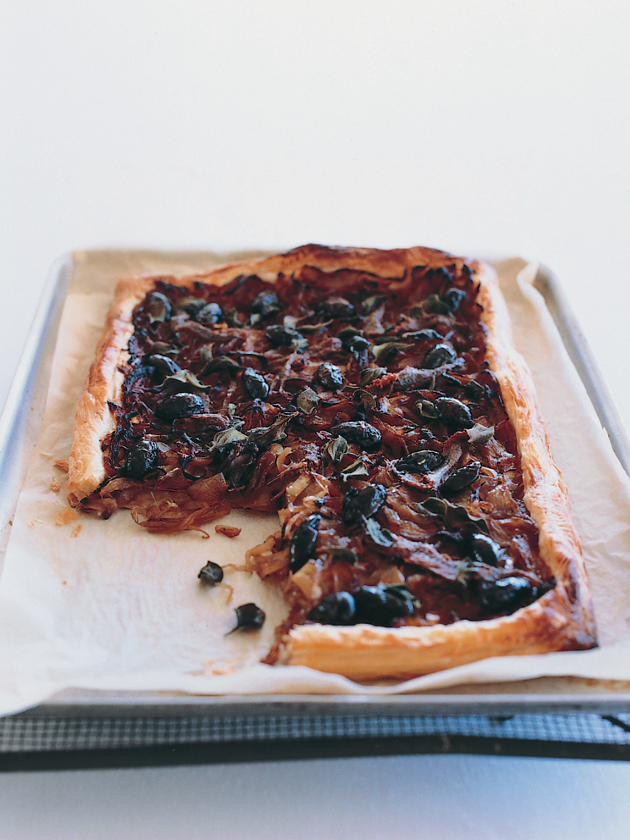 5 brown onions, sliced

3 tablespoons olive oil

2 tablespoons balsamic vinegar

1 tablespoon brown sugar

375g ready prepared puff pastry

¼ cup (20g) finely grated parmesan

9 anchovy fillets, drained

¼ cup black olives, halved

2 tablespoons oregano leaves

Preheat oven to 200°C (400°F). Place the onion and oil in a frying pan over medium heat. Cook, stirring, for 10 minutes or until the onion is soft and golden. Add the balsamic and sugar and cook for 2 minutes, then set aside to cool.

Roll out the pastry on a lightly floured surface until 4mm thick. Trim to a rectangle and place on a tray lined with non-stick baking paper. Top the pastry with the parmesan, leaving a 2cm border. Top with the onion, anchovy, olives and oregano. Bake for 20–25 minutes or until the tart is golden and puffed. Serve warm with a simple green salad. Serves 4–6.

There are no comments for this entry yet.