rosemary and speck mac and cheese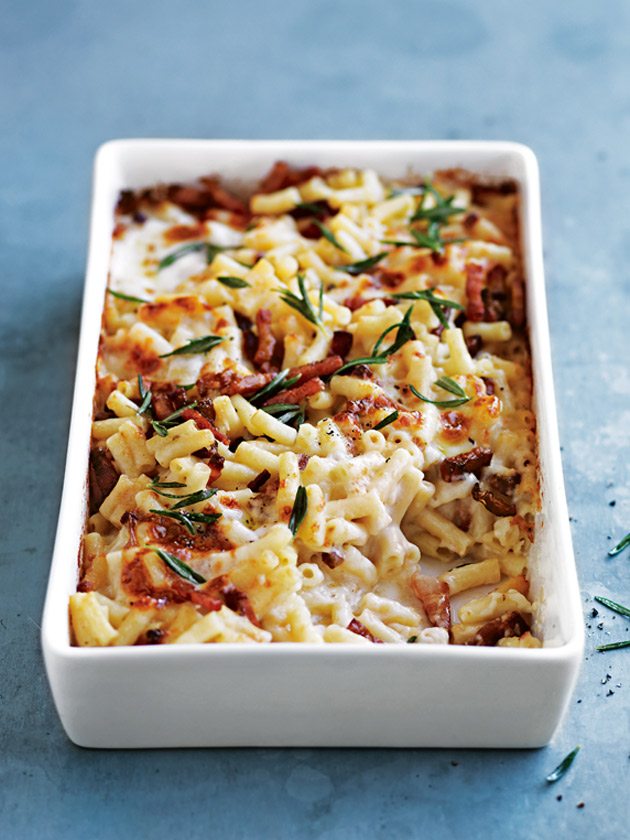 2 cups (280g) macaroni

1 tablespoon extra virgin olive oil

200g speck, rind removed and chopped

1 cup (250ml) milk

1 cup (240g) mascarpone

sea salt and cracked black pepper

1 cup (120g) grated cheddar

1 tablespoon rosemary leaves

Preheat oven to 220°C (425°F). Cook the pasta in a large saucepan of salted boiling water for 6 minutes or until al dente. Drain and set aside.
Heat the oil in a large saucepan over high heat. Add the speck and cook, stirring, for 2–3 minutes or until crisp. Remove and set aside.
Place the pasta, milk, mascarpone, salt, pepper and half the cheddar in the pan and return to high heat. Bring to a simmer, stirring occasionally, to warm through.
Place the mixture in a 1.5-litre-capacity ovenproof dish. Top with the speck, rosemary, pepper and remaining cheddar, and cook for 10 minutes or until golden. Sprinkle with pepper to serve. Serves 4.
There are no comments for this entry yet.