lychee and vanilla tequila martini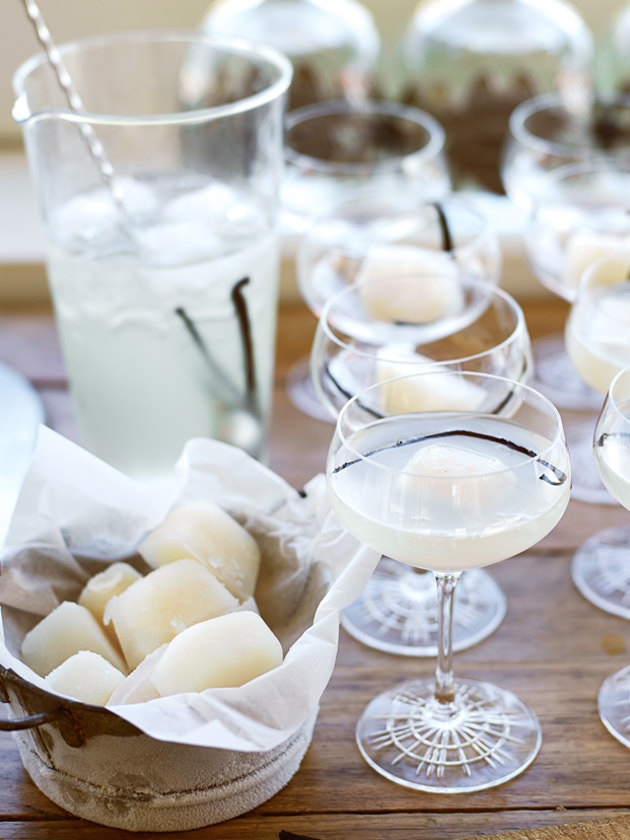 565g can lychees in syrup

½ cup (125ml) coconut water

3 vanilla beans

¼ cup (60ml) water

1 cup (250ml) good-quality tequila

1 cup ice

Drain the lychees, reserving the liquid. Place the lychees and coconut water in a large bowl and, using a hand-held stick blender, blend until smooth.

Strain through a sieve ­and pour into 12 x 30ml-capacity ice cube moulds. Freeze for 3 hours or until frozen.

Place the reserved lychee liquid, 1 of the vanilla beans and the water in a small saucepan. Bring to the boil. Remove from the heat and set aside to allow to infuse and cool.

Pour the lychee liquid, tequila and ice in a cocktail shaker or large jug and shake or stir. Thinly slice the remaining vanilla beans and divide between 6 martini glasses.

Pour over the martini and serve with the lychee ice cubes. Makes 6.

There are no comments for this entry yet.