quinoa and lemon fritters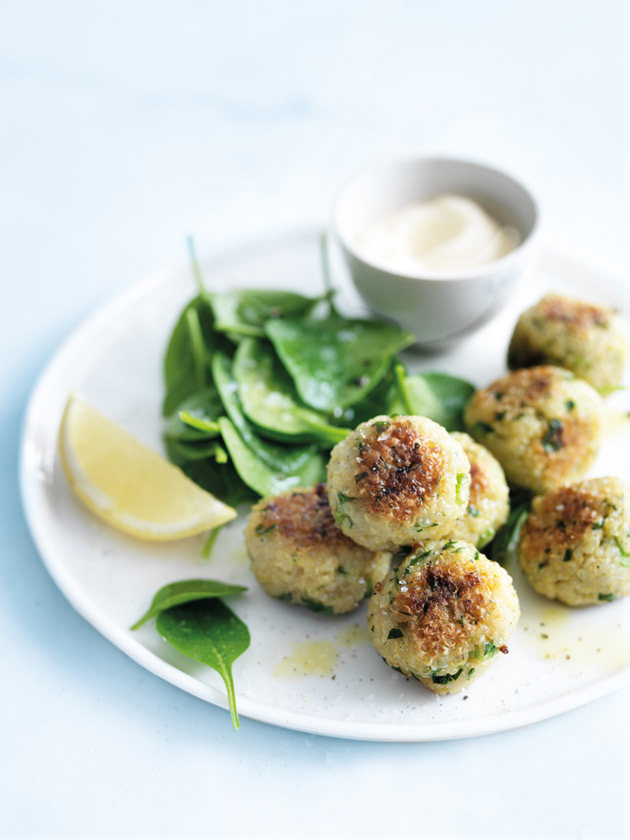 1½ cups (285g) cooked quinoa, cooled

¼ cup (35g) plain flour

2 green onions, trimmed and thinly sliced

½ cup flat-leaf parsley leaves, chopped

1 egg, lightly beaten

1 tablespoon finely grated lemon rind

sea salt and cracked black pepper

1 tablespoon extra virgin olive oil

baby spinach, mayonnaise and lemon wedges to serve

Place the quinoa, flour, onion, parsley, egg, lemon rind, salt and pepper in a large bowl and mix to combine. Shape tablespoons of the mixture into rounds.

Heat the oil in a large non-stick frying pan over medium heat and cook for 3–4 minutes each side, or until golden and cooked through.
Serve the fritters with baby spinach, mayonnaise and lemon wedges. Makes 16.

There are no comments for this entry yet.