cheat's chorizo paella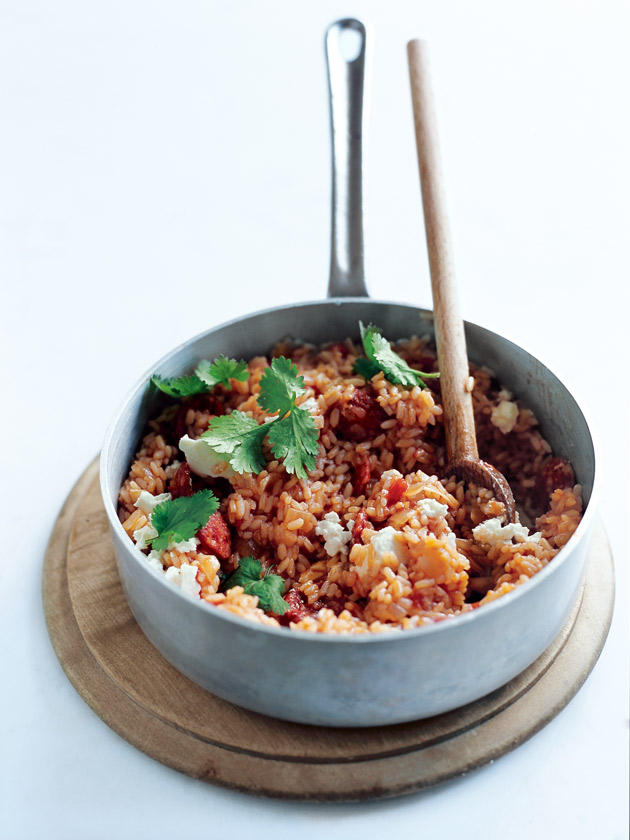 1 tablespoon olive oil

2 cloves garlic, sliced

1 onion, chopped

1 chorizo sausage, sliced

1 cup (200g) medium-grain rice

2 cups (500ml) chicken stock

1 x 400g can crushed tomatoes

½ cup coriander (cilantro) leaves

100g feta, crumbled

Heat the oil in a large, deep frying pan over high heat. Add the garlic, onion and chorizo and cook for 4–5 minutes or until browned.

Add the rice, stock and tomato, cover, reduce heat to low and cook for a further 15 minutes or until stock is absorbed and rice is al dente. Stir through the coriander and feta to serve. Serves 2.

Heidi P
This is an easy and tasty "one pot" meal. I do find it needs another 5-10 min cooking with lid off at the end, and it's even better with an extra chorizo sausage.