lemon, ricotta and zucchini loaf cake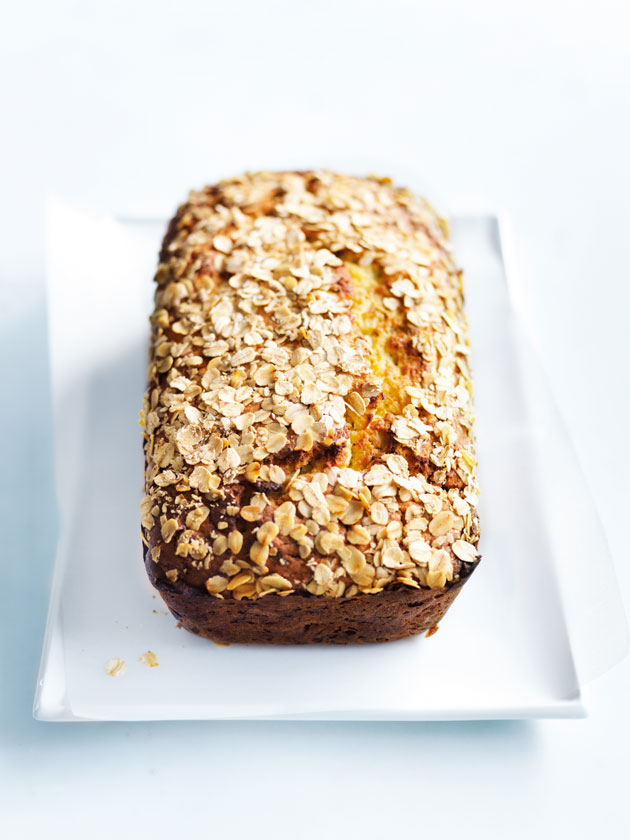 150g unsalted butter, softened
1 cup (220g) caster (superfine) sugar
4 eggs
1 tablespoon finely grated lemon rind
2 tablespoons lemon juice
1 teaspoon vanilla extract
1 cup (200g) ricotta
2 cups (300g) plain (all-purpose) flour, sifted
2 teaspoons baking powder, sifted
2 cups (200g) grated zucchini (courgette)
¾ cup (60g) rolled oats

Preheat oven to 180°C (350°F). Place the butter and sugar in the bowl of an electric mixer and beat for 6–8 minutes or until pale and creamy.

Add the eggs, one at a time, beating well after each addition. Add the lemon rind, juice, vanilla and ricotta and beat for a further 1 minute or until smooth.

Add the flour and baking powder and beat until just combined. Add the zucchini and ½ cup (40g) of the oats and mix to combine.
Pour into a 10cm x 21cm (2-litre-capacity) lightly greased loaf tin lined with non-stick baking paper. Sprinkle with the remaining oats and bake for 50–55 minutes or until cooked when tested with a skewer.

Allow to cool in the tin for 5 minutes before turning out onto a wire rack to cool completely. Serves 8–10.

Marian Kidd
Absolutely delicious. My man thinks it's the best I've made..