date and dark chocolate hand pies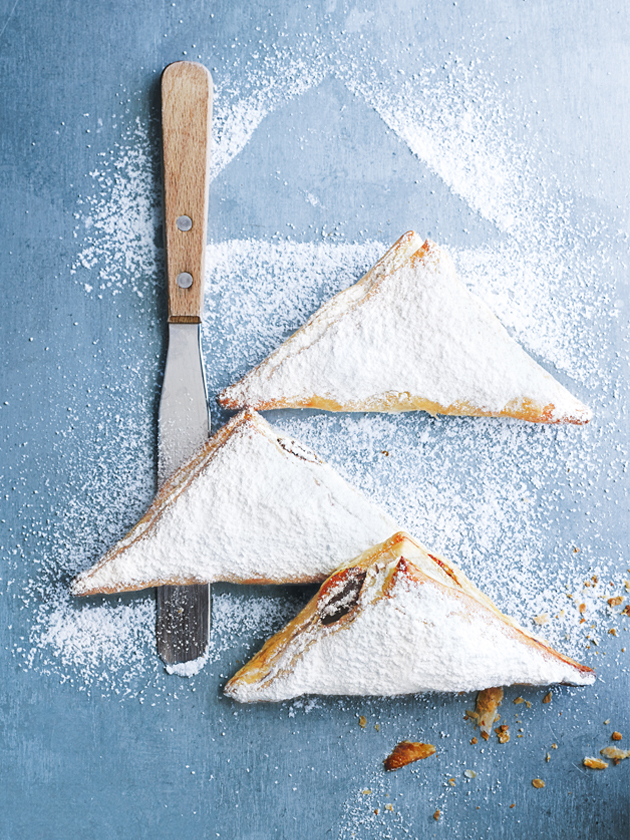 1½ cups (210g) pitted dried dates, chopped

¼ cup (60ml) boiling water

1 tablespoon maple syrup

2 sheets frozen puff pastry, thawed

60g dark chocolate, broken into pieces

1 egg, lightly beaten

icing sugar, to dust

Preheat oven to 200°C. Place the dates, water and maple syrup in a small bowl and set aside for 5 minutes.
Cut the pastry into 8 x 10cm squares and place on 2 large baking trays lined with non-stick baking paper.
Divide the date mixture between the squares and top with a piece of the chocolate.
Fold the squares over, pressing the edges to form a triangle. Brush with the egg and cook for 12–14 minutes or until golden. Dust with icing sugar to serve. Makes 8.

There are no comments for this entry yet.