mango, coconut and chilli salsa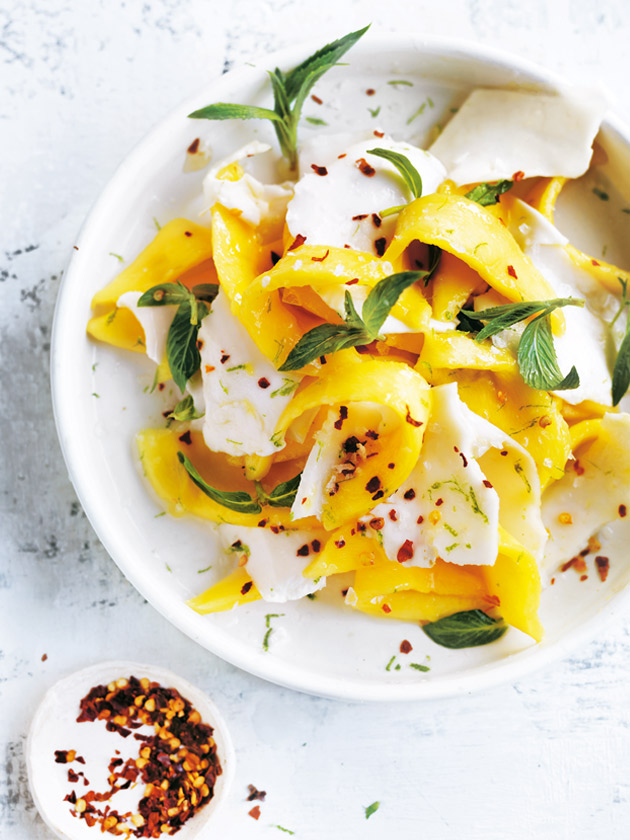 1 cup (150g) young coconut flesh+

2 mangoes, peeled and flesh scooped

¼ cup spearmint leaves

2 teaspoons lime juice

1 tablespoon apple cider vinegar

½ teaspoon chilli flakes

½ teaspoon finely grated lime rind

sea salt flakes, to serve

Place the coconut, mango, mint, lime juice and vinegar in a bowl and toss to combine. Top with the chilli, lime rind and salt to serve. Makes 2½ cups.
+ You will need 1 young coconut to get 1 cup coconut flesh.

There are no comments for this entry yet.