honeycomb souffles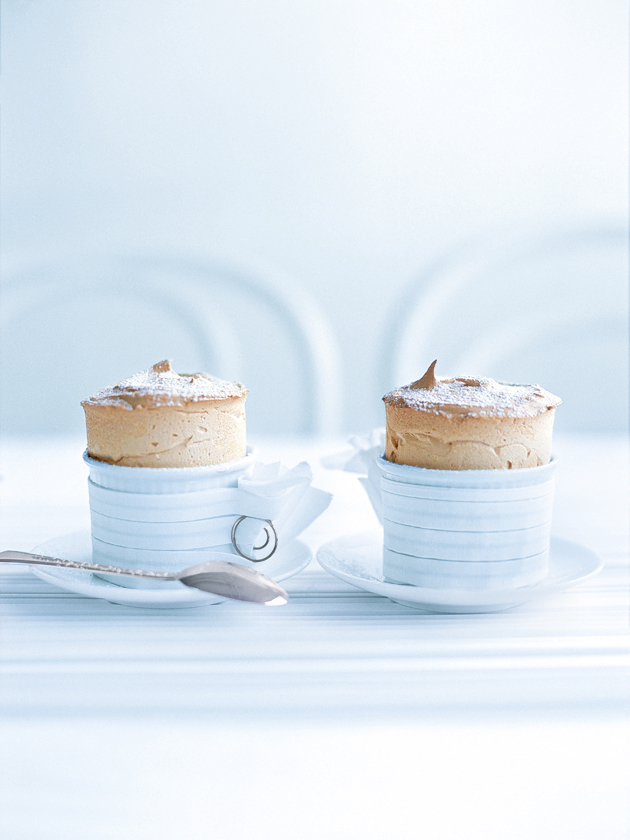 melted butter, for brushing

caster (superfine) sugar, for dusting

½ cup (125ml) water

1 cup (220g) caster (superfine) sugar, extra

½ teaspoon cream of tartar

3 eggwhites

Preheat oven to 180°C (355°F). Brush 4 x ¾ cup-capacity (185ml) ramekins with butter, dust with sugar and place on a baking tray.
Place the water, extra sugar and cream of tartar in a small saucepan over high heat and bring to the boil. Cook for 6–8 minutes or until light golden. Allow to cool slightly.
Place the eggwhites in the bowl of an electric mixer and beat until soft peaks form. Gradually add the sugar mixture and beat until thick and glossy. Spoon the mixture into the ramekins and bake for 10 minutes or until puffed and golden. Serve immediately. Serves 4.

There are no comments for this entry yet.