cinnamon chai tea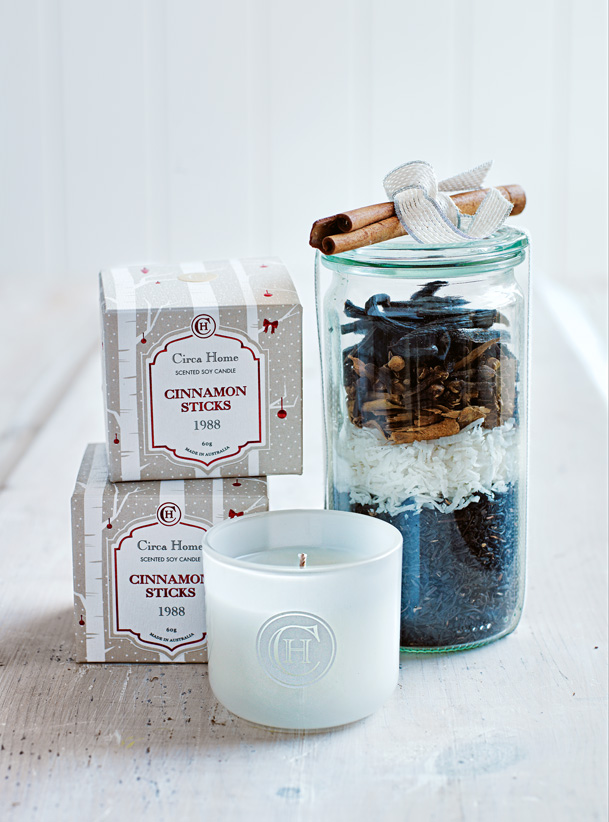 ½ cup (45g) loose leaf black tea
¼ cup (20g) shredded coconut
4 cinnamon sticks, lightly crushed, plus extra, to serve
2 teaspoons whole cloves
1 vanilla bean, split and cut into 3cm lengths
2 cups (500ml) milk, to serve
¼ cup (90g) honey, to serve

Layer the tea, coconut, cinnamon, cloves and vanilla bean in a 340ml jar and seal. Makes 1 cup loose chai tea.

To brew the tea, place 1 tablespoon of the cinnamon chai tea and the milk in a small saucepan over medium heat and simmer for 4 minutes. Strain the tea through a fine sieve and serve with the honey. Serves 2.

There are no comments for this entry yet.