potato, fennel and lemon thyme tart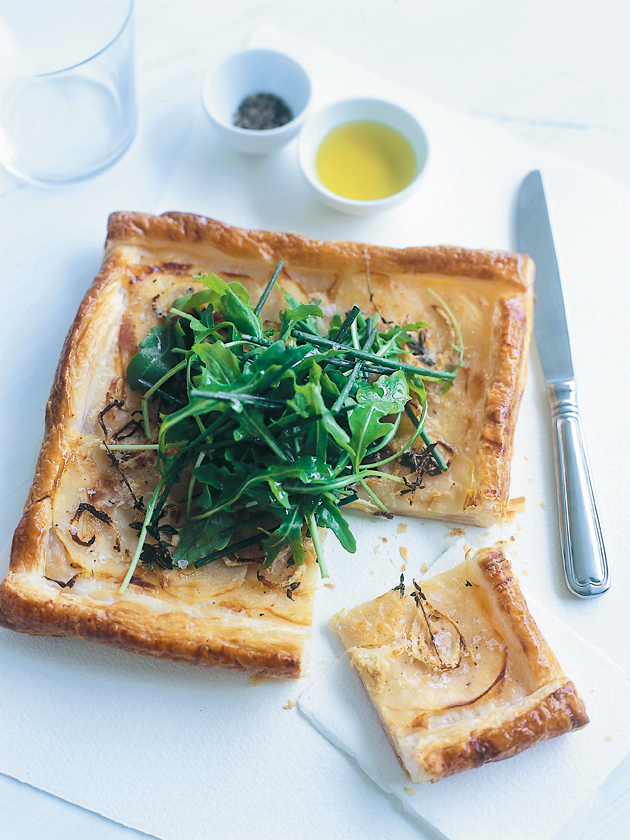 1 sheet store-bought puff pastry
1 egg, lightly beaten
150 grams desiree (waxy) potatoes, peeled and thinly sliced
½ fennel bulb (70g), trimmed and thinly sliced
12 sprigs lemon thyme
1 clove garlic, thinly sliced
1 tablespoon olive oil, to serve
2 tablespoons horseradish cream
¼ cup (20g) parmesan, finely grated
100g wild rocket (arugula) leaves
1 bunch chives, chopped
olive oil, extra, to serve

Preheat oven to 200ºC (350ºF). Cut 4 strips measuring 2cm wide from the edges of the pastry sheet. Place the pastry sheet on a baking try lined with baking paper. Lay the cut strips around the edges of the pastry sheet to form a border and brush with egg.

Place potato, fennel, thyme, garlic and olive oil in a bowl and toss to combine. Brush the pastry base with horseradish cream and layer the potato mixture on top. Sprinkle with parmesan and bake for 20-15 minutes or until golden. Top with rocket, chives and a drizzle of olive oil to serve.

There are no comments for this entry yet.