watercress and walnut pesto pasta salad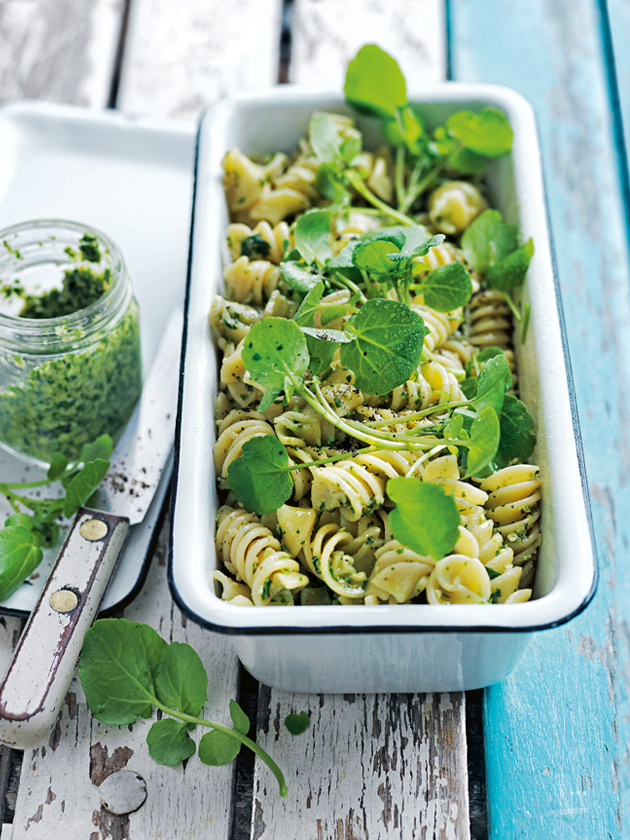 400g large spiral pasta

½ cup (60g) pitted Sicilian olives

½ cup (50g) walnuts

½ cup (40g) finely grated pecorino

1 cup mint leaves

5 cups (75g) watercress sprigs

¾ cup (180ml) extra virgin olive oil

¼ cup (60ml) lemon juice

1 teaspoon sea salt flakes

cracked black pepper

Cook the pasta in a large saucepan of salted boiling water for 6–8 minutes or until al dente. Rinse under cold water and drain well. Set aside.

Place the olives, walnuts, pecorino, mint and 4 cups (60g) of the watercress in a food processor and process until finely chopped.
Add the oil, lemon juice, salt and pepper and process until just combined.

Place the pasta and watercress pesto in a large bowl and mix well to combine.

Top with the remaining watercress to serve. Serves 4.

There are no comments for this entry yet.