pepper and cumin spiced pork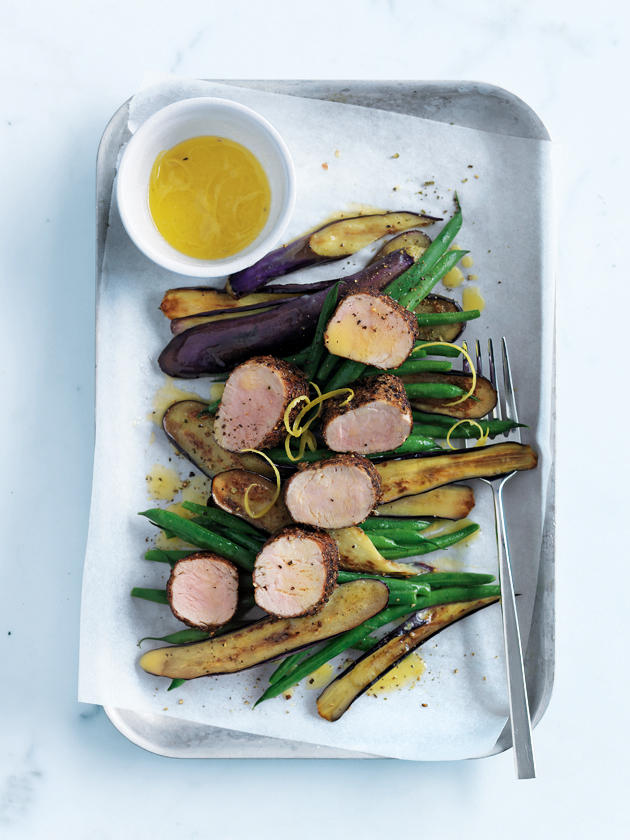 ¼ cup (60ml) olive oil
1 x 350g pork fillet, trimmed
1 teaspoon cracked black pepper
1 teaspoon ground cumin
3 finger eggplants (aubergines), thickly sliced
200g green beans, trimmed and blanched
40g butter
2 tablespoons lemon zest
2 teaspoons lemon juice

Heat the oil in a large frying pan over medium heat. Sprinkle the pork with the pepper and cumin. Cook the pork and eggplant for 3–4 minutes each side or until cooked through and golden. Set aside and keep warm.

Add the beans, butter, lemon zest and juice to the pan and cook for 1 minute. Slice the pork and serve with the eggplant and beans. Spoon over the pan juices to serve. Serves 2.

There are no comments for this entry yet.