roasted pear and onion stuffed pork loin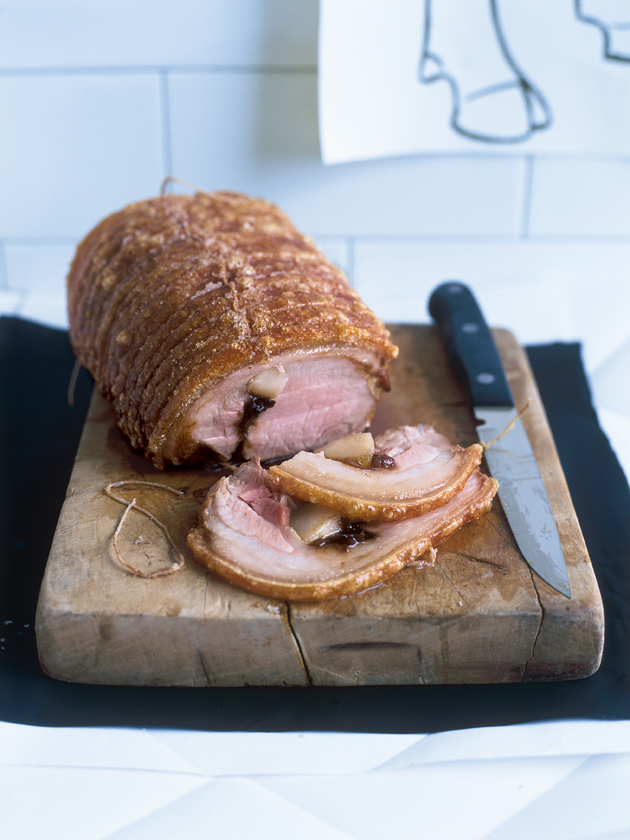 1 x 1.5kg rolled pork loin

2 tablespoons store-bought caramelised onion

2 firm pears, sliced

1 tablespoon table salt

1 ½ tablespoon olive oil

Preheat oven to 220ºC (425ºF). Use a small, sharp knife to score the pork skin. Place pork skin-side down on a cutting board or clean benchtop. Spoon the onion over the pork and top with pears. Roll the pork to enclose filling and secure with kitchen string. Rub the skin with salt and oil. Place on a wire rack in a baking dish and roast for 25 minutes. Reduce heat to 180ºC (350ºF) and roast for a further 40 minutes. Allow to stand for 10 minutes. Slice to serve. Serves 6.

+ Dry skin is the key to perfect crackling. Place the pork, uncovered, on a wire rack in a tray in the fridge overnight and pat dry with absorbent paper before roasting. Rubbing the skin with oil and salt will also help to achieve a crunchy crackling.
There are no comments for this entry yet.