parmesan and thyme baked ricotta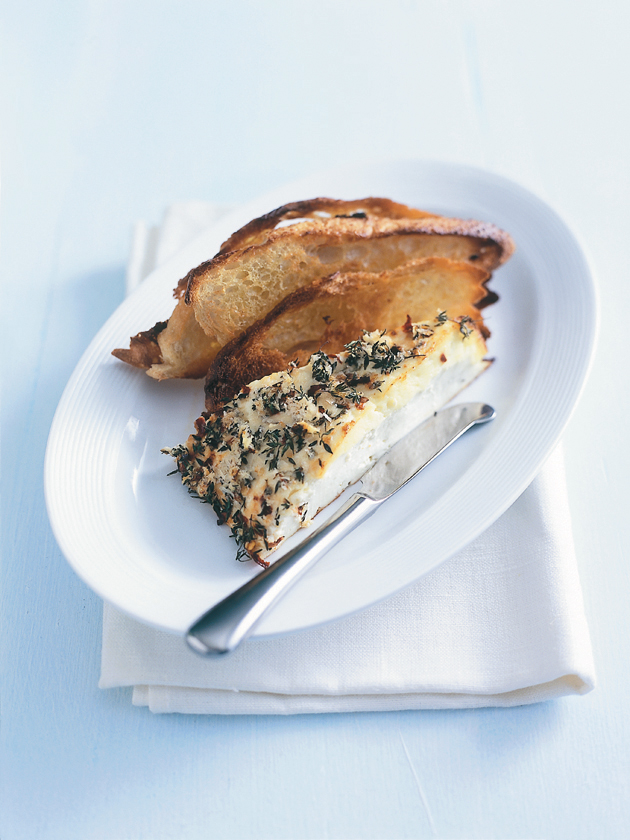 ½ cup (40g) finely grated parmesan

2 tablespoons thyme leaves

½ teaspoon chilli flakes

sea salt and cracked black pepper

350g wedge ricotta

toasted crusty bread

Preheat oven to 150°C (300ºF). Place the parmesan, thyme, chilli, salt and pepper in a bowl and stir to combine. Place the ricotta on a lightly greased baking tray and sprinkle with the parmesan mixture. Bake for 1 hour or until golden. Slice and serve with crusty bread. Serves 4.

* Baked ricotta makes a delicious breakfast served with eggs and toast or as a nibble with crackers and a drizzle of balsamic vinegar.
There are no comments for this entry yet.