red wine gravy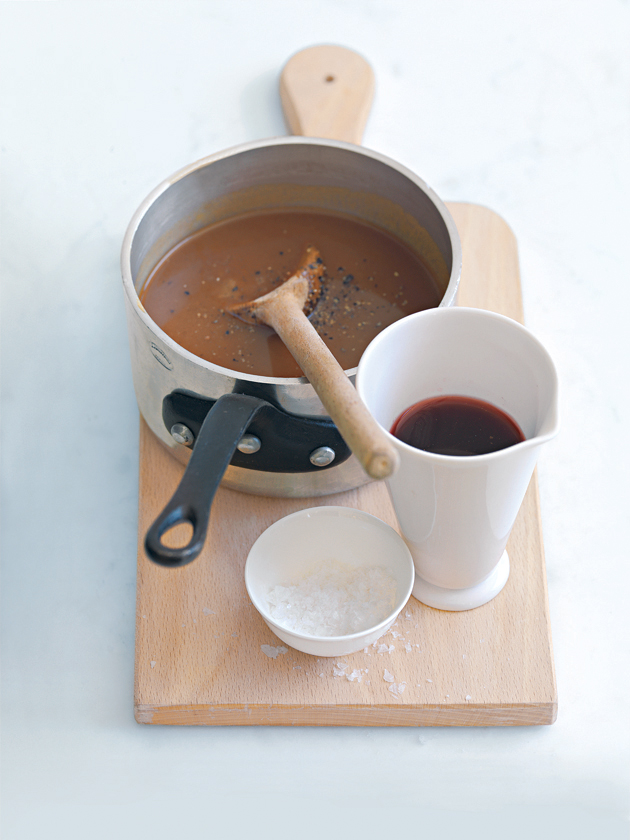 1 tablespoon vegetable oil or pan drippings
2 tablespoons plain (all-purpose) flour
½ cup (125ml) red wine+
2 cups (500ml) beef stock
1 teaspoon tomato paste
1 teaspoon caster (superfine) sugar
2 bay leaves
6 black peppercorns

Heat the oil in a deep frying pan over low heat. Add the flour and cook, stirring occasionally, for 5–7 minutes or until golden and sandy in texture. Carefully whisk in the wine. Gradually whisk in the stock. Add the tomato paste, sugar, bay leaves and peppercorns, increase the heat to medium and cook for a further 5 minutes or until thickened. Serve with beef, lamb or sausages. Makes 2 cups.

+ The quality of wine affects the flavour of the gravy, so use a nice drop that you would be happy to drink.
There are no comments for this entry yet.