simple rough pesto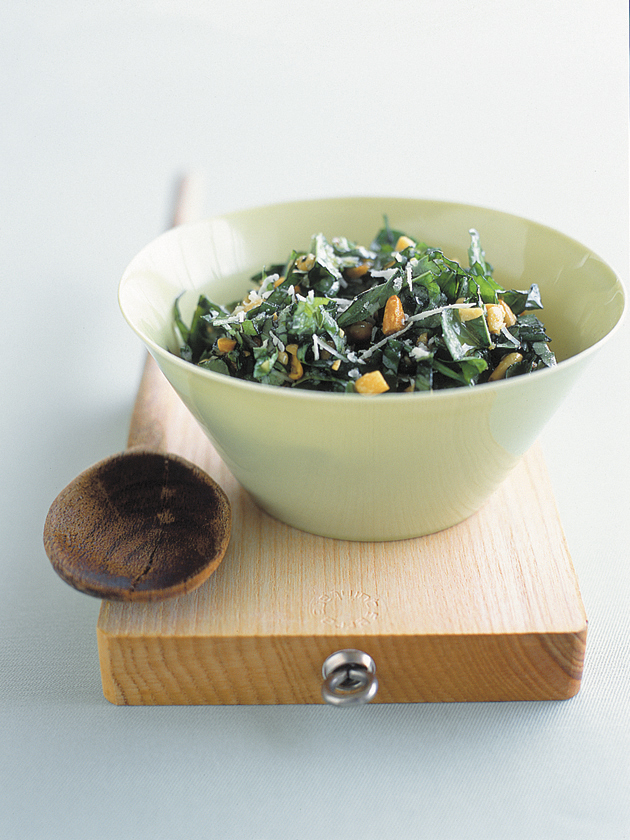 1½ cups basil leaves
¼ cup (40g) toasted pine nuts
1 clove garlic, crushed
1/3 cup (25g) finely grated parmesan
1/3 cup (80ml) olive oil
sea salt and cracked black pepper

Chop the basil leaves and pine nuts and place in a bowl. Add the garlic, parmesan, olive oil, salt and pepper and mix well. Serve with grilled meats or toss through pasta.

* Store pesto in an airtight container in the refrigerator for up to 4 days. To avoid discolouration, pour a thin film of olive oil over the top.
** If you prefer a finer-textured pesto, process the ingredients in a small food processor or blender.
There are no comments for this entry yet.