sumac eggplant chips with yoghurt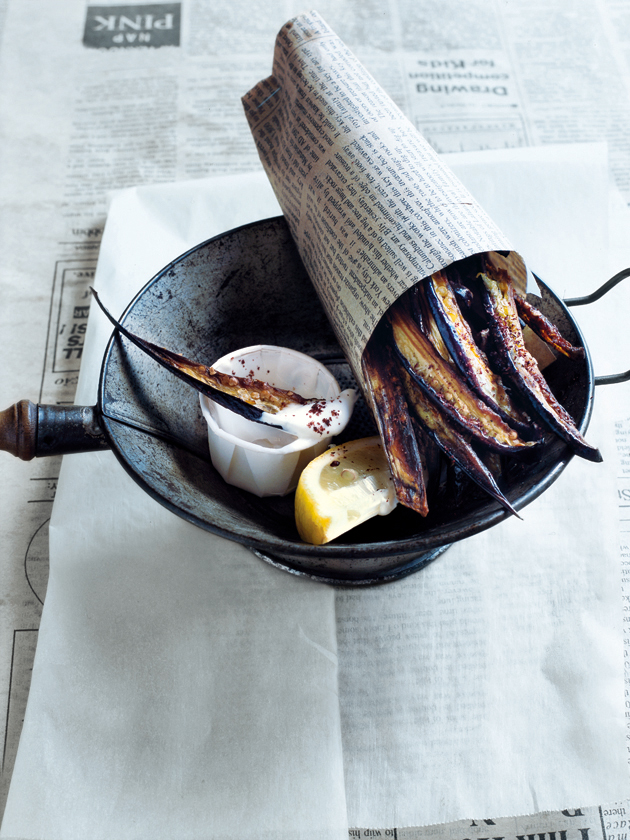 12 baby eggplant (aubergine), thinly sliced lengthways
⅓ cup (80ml) olive oil
2 teaspoons sumac+
½ (140g) thick natural yoghurt and lemon wedges, to serve

Preheat oven to 180ºC (355ºF). Place eggplant on a baking tray with the oil and toss to coat.
Bake for 25–30 minutes or until crispy. Sprinkle with sumac and serve immediately with yoghurt and lemon.

+ Sumac is a purplish-red Middle Eastern spice made from ground, dried berries that have a slightly astringent lemony flavour. It's available from the spice section in supermarkets.
There are no comments for this entry yet.