roast chicken
with plum oyster sauce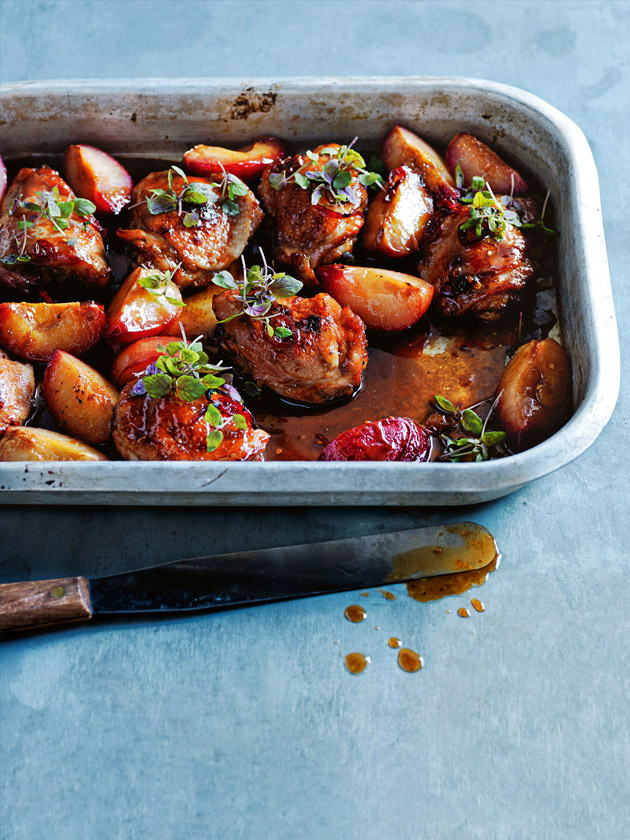 8 chicken thigh fillets, skin on, bone in and trimmed

½ cup (180g) oyster sauce

1 tablespoon soy sauce

¼ cup (60ml) water

1 tablespoon finely grated ginger

2 cloves garlic, crushed

1 long red chilli, thinly sliced

4 plums, quartered

micro (baby) shiso leaves, to serve

Preheat 220°C (425°F). Place the chicken in a deep-sided roasting tray. Add the oyster sauce, soy, water, ginger, garlic and chilli, and toss to combine. Turn the chicken skin-side down and cook for 15 minutes.
Turn the chicken over, add the plum and cook for a further 15 minutes or until the chicken is sticky, golden and the plum has caramelised slightly.
Serve with shiso leaves. Serves 4.

There are no comments for this entry yet.