white peaches in pink champagne jelly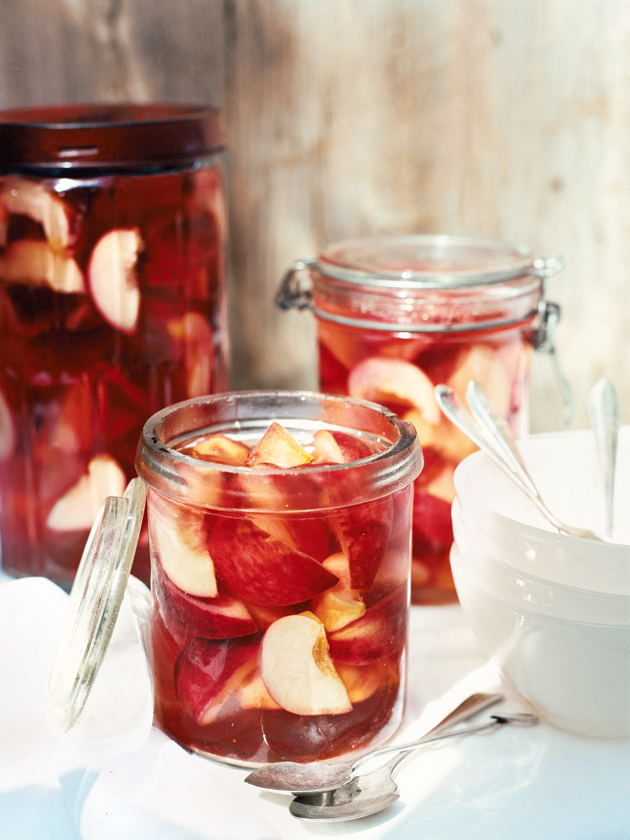 3 cups (750ml) pink Champagne or sparkling wine
2 ½ teaspoons gelatine powder
½ cup (110g) caster (superfine) sugar
3 white peaches, sliced

Place 2 tablespoons of the Champagne in a bowl, sprinkle over the gelatine and stir well to combine. Place the remaining Champagne and sugar in a saucepan over medium heat and stir until dissolved. Bring to the boil and cook for 1 minute.
Remove from the heat, add the gelatine mixture and stir until dissolved. Place the peaches in a 5 cup-capacity (1.25L) jar and pour over the jelly mixture. Refrigerate for 2 hours or until set. Serves 6.

There are no comments for this entry yet.