choc-chip hazelnut cookies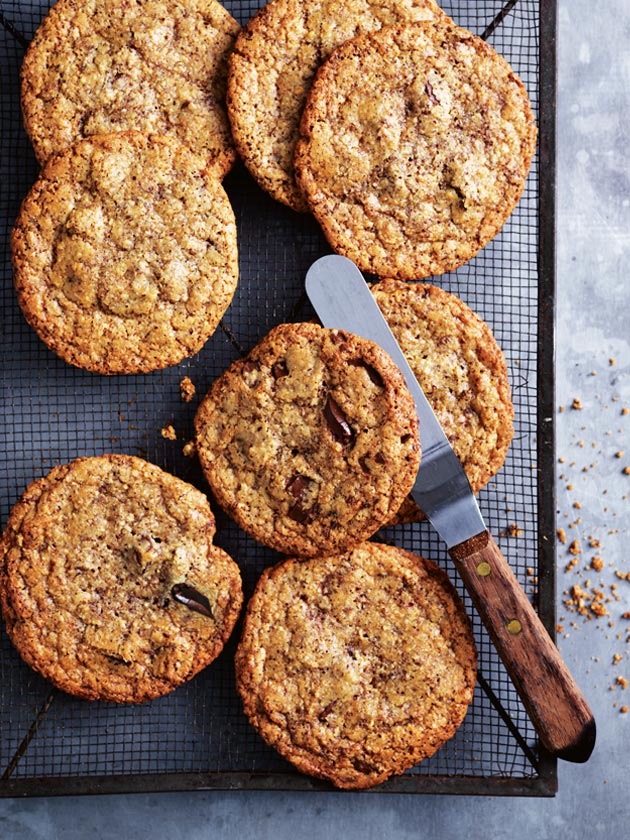 1¾ cup (175g) hazelnut meal

¼ cup (40g) cornflour+

½ cup (110g) caster sugar

1/3 cup (60g) brown sugar

1 teaspoon baking powder+

100g unsalted butter, melted

1 egg

1 teaspoon vanilla extract

150g dark chocolate, chopped

Preheat oven to 160°C. Place the hazelnut meal, cornflour, sugars and baking powder in a large bowl and mix to combine.
Add the butter, egg and vanilla and mix well to combine. Stir through the chocolate.
Roll 2 tablespoonfuls of dough into a ball. Repeat with remaining dough.
Place the balls on lightly greased baking trays lined with non-stick baking paper, leaving 8cm between each to allow room for spreading.
Cook for 10–12 minutes or until golden brown. Allow to cool slightly on trays before transferring to wire racks to cool completely. Makes 12.

+ Ensure all ingredients are gluten-free.
There are no comments for this entry yet.