basic vanilla cake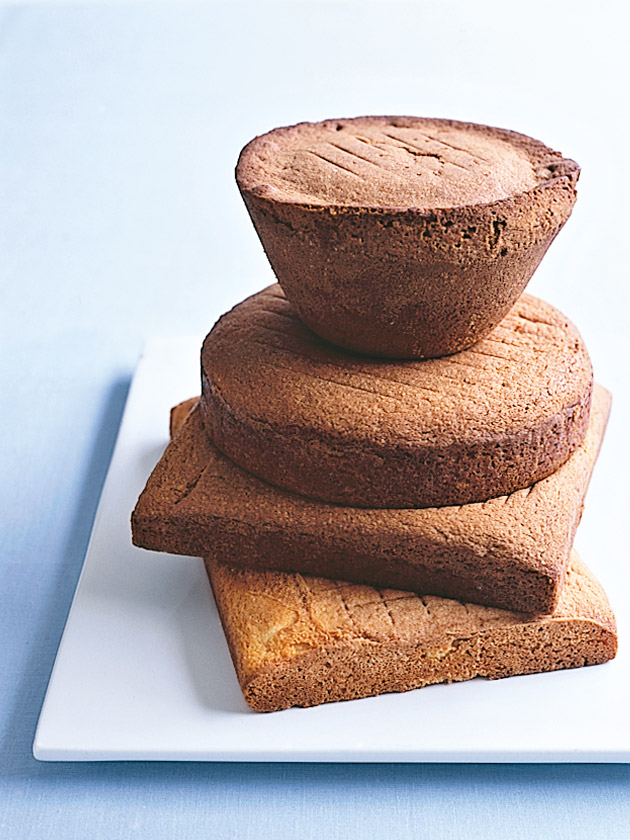 2½ cups (375g) plain (all-purpose) flour, sifted

1½ teaspoons baking powder

1¾ cups (385g) caster (superfine) sugar

250g butter, melted

4 eggs

1½ cups (375ml) milk

1 teaspoon vanilla extract

Preheat oven to 160°C (325°F). Place the flour, baking powder, sugar, butter, eggs, milk and vanilla in a large bowl and mix until well combined.

Pour into a lightly greased tin of preferred size lined with non-stick baking paper and bake for specified time (see tin variations below) or until cooked when tested with a skewer. Cool in tin for 5 minutes before turning out onto a wire rack to cool completely.

VARIATIONS
+ 22cm (8½ in) square tin – bake for 1 hour and 10-15 minutes.

+ 20 x 30cm (7¾ x 12 in) slab tin – bake for 40-50 minutes.
+ 18cm round tin - bake for 1 hour and 25 minutes.
donna hay team
Hi Libby, yes the butter ratio is correct. This cake is meant to be quite dense and moist. Note, that all of our recipes are created and tested for a fan forced oven. Hope this helps!
donna hay team
Hi Maria, we haven't tested the recipe like this, but think is should be fine. If you find the batter is quite thick, you may need to add a bit more milk. Let us know how you go.
Libby Hedley
My cake was a dismal failure. I'm cooking in a convection oven for the first time so not sure if this affected the outcome. Cake is dense and doughy. Is the 250g of butter correct?
Maria Angelov
Hello! Can I use whole wheat flour instead all.purpose?
Kate T
Love this recipe! I switch the flour, butter & milk to make it dairy & gluten free. Works a treat & tastes delicious
donna hay team
Hi Elyse. Yes – simply wrap between two sheets of baking paper and freeze for a month. Defrost over night in the fridge. Hope this helps! The DH Team.
Elyse Strecker
Does this cake freeze well?
donna hay team
Hi Amy, as we have not tested them in two tins you would need to check the cooking time by inserting a wooden skewer. Try testing after 20 minutes or cooking. The dh team
Amy Mulquin
Hi DH team! If I were to bake this mixture in two 6inch round tins, how long would they take to bake?
donna hay team
Hi Jaimee! Unfortunately the buttermilk will react with the rising agents, so we suggest you use normal milk in this instance. Happy cooking!
Jaimee Eager
Can I use butter milk instead of normal?