broccoli dough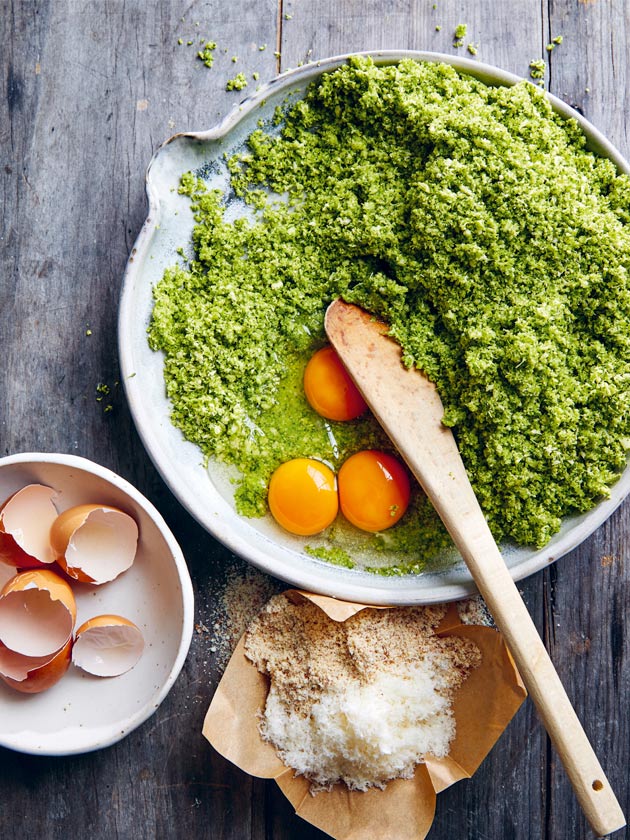 600g (1 lb 5 oz) broccoli florets (about 2 heads), roughly chopped (see tips + tricks)

¾ cup (90g/3 oz) almond meal (ground almonds)

½ cup (25g/¾ oz) finely grated parmesan

3 eggs

sea salt and cracked black pepper
In small batches, place the broccoli in a food processor and process until finely chopped.Transfer to a large bowl.

Add the almond meal, parmesan, eggs, salt and pepper to the broccoli and mix well to combine. Makes 1 quantity

TIPS + TRICKS
+It's best if you don't add too much of the broccoli stem to this dough. A floret with roughly 6–8cm (3 in) of stem is great. Adding extra can make the dough watery.
+You can swap half, or all, of the broccoli for cauliflower if you prefer. Again, just don't use too much of the stem.
Photography: Con Poulos
There are no comments for this entry yet.