green dressing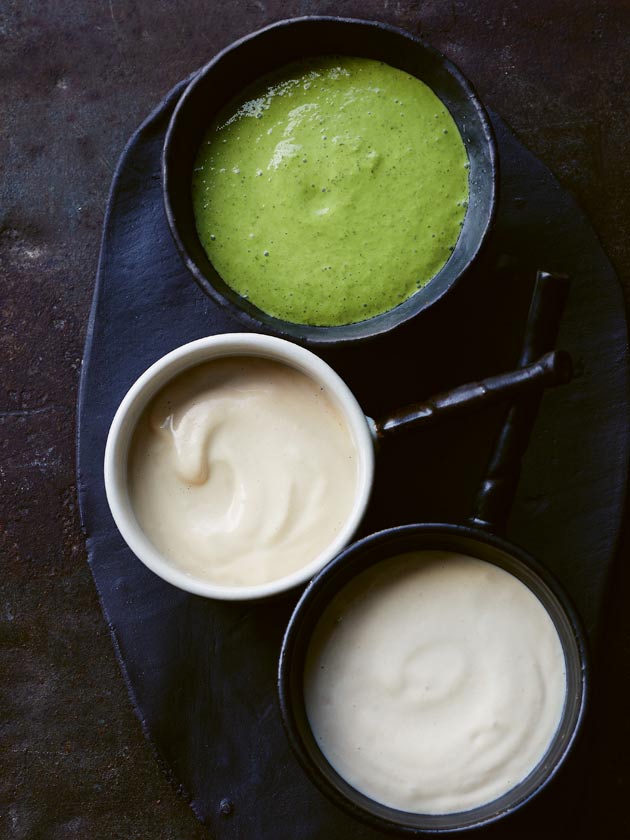 1 cup (24g/¾ oz) flat-leaf parsley leaves

1 cup (16g/½ oz) mint leaves

¼ cup (60ml/2 fl oz) lemon juice

2 green onions (scallions), trimmed and chopped

¾ cup (210g/7½ oz) plain Greek-style (thick) yoghurt

½ small clove garlic

sea salt and cracked black pepper
Place the parsley, mint, lemon juice, onion, yoghurt and garlic in a food processor or blender and process until smooth. Season with salt and pepper.
TIPS + TRICKS
+The green dressing has a great burst of fresh flavours and will give any dish a real zing – perfect to add to any salad or dish that needs a little lift to finish!
+This dressings will keep in a sealed container in the refrigerator for up to 10 days.
Photography: Con Poulos
There are no comments for this entry yet.